Mo Farah to head into World Athletics Championships in Moscow confident
Mo Farah says he will head to next month's World Athletics Championships in Moscow full of confidence.
Last Updated: 18/07/13 3:46pm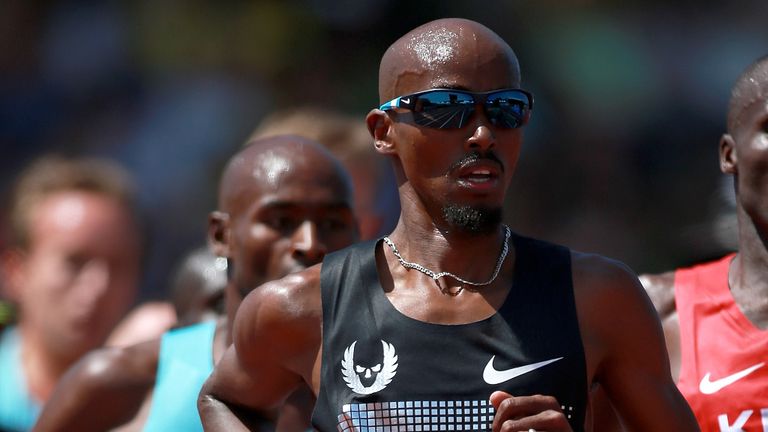 The Somali-born Briton will look to go one better in the world event after winning a gold (5000m) and silver (10,000m) in Daegu two years ago.
Farah, 30, will step down to run the 1500m at the Monaco Diamond League on Friday in a bid to ramp up his race pace in the build-up for the world championships in Russia from August 10 to 18.
"Training's going very well," Farah said. "It's important going into Moscow that I work on my speed and count on everything.
"I'll run the 1500m and see what I can do and learn something from that race. The 1500m's an interesting race, those guys don't hang around!
Hopeful
"I ran 3:33 in 2011, so hopefully if I can run that or just under would be great for me. At the same time, I'm not thinking about times but racing against these guys.
"It's a different pain from 1500m to 5k and 10k. My aim is to get stuck in to see what I can do, come away with a good time and hopefully a good position."
Despite setting a personal best and national record of 12:53 in the 5000m the last time he raced in Monaco, Farah insisted he was happy to follow his coach Alberto Salazar's advice to drop down in distance.
"I'll just go with the plan and what my coach says," he said. "My aim is to be healthy going into Moscow, that's the big one, I'll just take it one race at a time.
"Everything's going to plan. I've just got to stay injury free. Pretty much all the work's been done, I'm just enjoying it."