Jessica Ennis-Hill will appear at Anniversary Games after receiving fitness boost
Olympic heptathlon champion Jessica Ennis-Hill will compete at the Anniversary Games on Saturday.
Last Updated: 26/07/13 1:37pm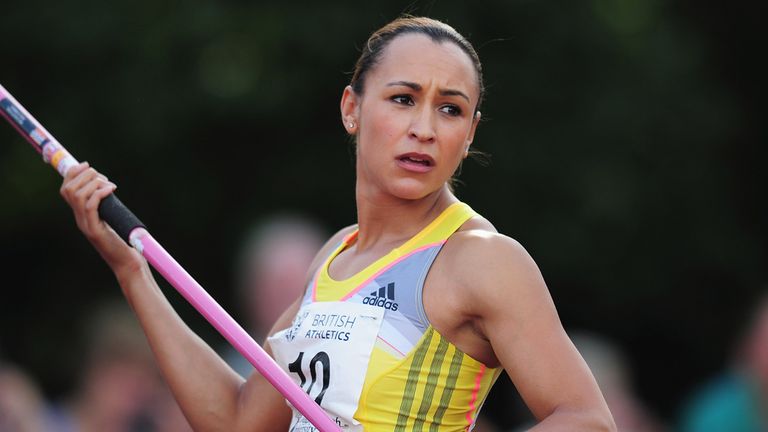 The 27-year-old has been suffering from an Achilles injury, which has restricted her to just two competitive appearances since claiming gold at London 2012.
But Ennis-Hill has been given the all-clear to take part in this weekend's Olympic Stadium event after making her long-awaited comeback in Loughborough on Tuesday.
She tweeted: "My Achilles has responded well these past couple of days...So Olympic Stadium here I come.
"Not the best preparation but I will give it my best shot."
Ennis-Hill, who threw a personal best in the javelin on Tuesday, is scheduled to compete in the 100 metres hurdles and the long jump.
She admitted on Tuesday that the Achilles was still causing her pain, saying: "It's one little bit that's really painful. When I compress it and when I'm pushing off it, it hurts."
But she hopes to be fully fit for the World Championships, which get under way in just over two weeks in Moscow.
"I want to be competitive, I don't want to go to just enjoy it. I want to contend for the gold medal," she added.
"The standard's not really amazing at the moment, but (defending champion Tatyana) Chernova's coming into form. I want to be ready."