Jessica Ennis-Hill 'not sure' if she will compete at World Championships
Jessica Ennis-Hill has cast new doubt on her participation at the forthcoming World Championships in Moscow.
Last Updated: 27/07/13 10:49pm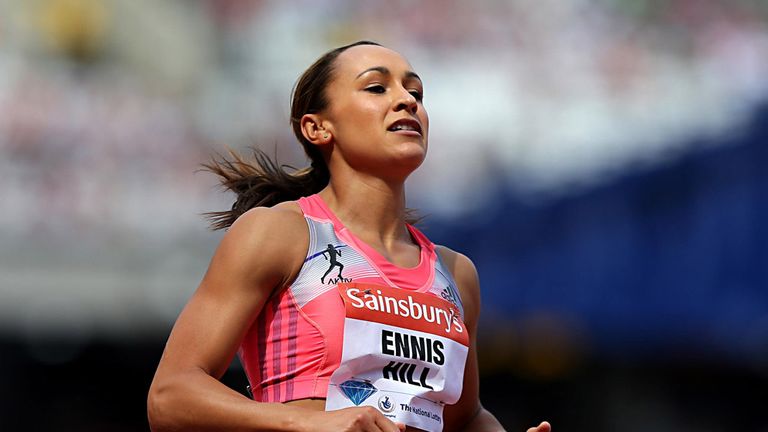 The Olympic heptathlon champion returned to the scene of last summer's glory for the London Anniversary Games on Saturday on what was just her third appearance since the Games.
Ennis-Hill ran 13.08 in the 100m hurdles and followed up with a leap of 6.16m in the long jump, but with Moscow less than three weeks away she is still struggling to beat a long-standing Achilles injury.
And speaking in Stratford the 2009 world champion said she expects to decide in the next few days whether she is in the right shape to compete.
"I really need to step back and have a think," she told Sky Sports News.
"I'll sit down with my coach and see how my Achilles is tomorrow and the day after, just have discussion about whether I'm where i need to be.
"Can I get there in two weeks? How's my Achilles feeling? Is it going to cope with seven events. There are a few decisions to make."
Asked for her gut feeling on whether she will travel, she said: "I don't know. I'm a very indecisive person as it is. I just need to take a step back and assess everything."