Sky Sports to launch new 'Sportswomen' programme
Sky Sports is launching a new weekly programme called 'Sportswomen' next week.
Last Updated: 30/10/13 12:54pm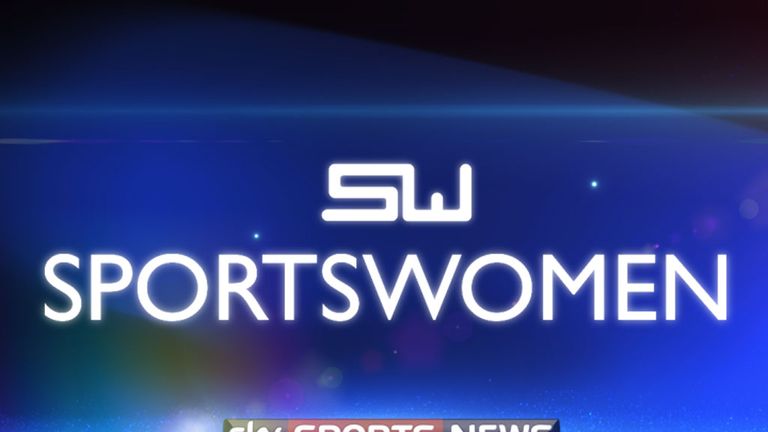 And Sky Sports can also announce a new three-year deal with England Netball and an exclusive partnership with the Sunday Times to cover the Sportswomen of the Year Awards.
'Sportswomen', which will launch on Sky Sports News next Tuesday at 10.30am, will include the latest news, views and analysis, as well as exclusive athlete interviews.
Hosted by Hayley McQueen, the 30-minute programme will be repeated on Sky Sports 1 at 6.30pm the same day and will also be available via Sky's On Demand service.
Sky Sports has also signed a new three-year deal with England Netball for all 12 rounds of the Netball Superleague and all home and international fixtures, with live coverage starting this Sunday.
Barney Francis, managing director of Sky Sports, said: "Women's sport is thriving and these announcements reinforce our unrivalled commitment on screen and off. Our involvement in the Sportswomen of the Year Awards will continue to allow us to champion and support exceptional sporting talent.
"Sky Sports is watched by six million women every month and we already show women's sport across more than 200 days of our calendar. Bringing more world class netball and our own bespoke Sportswomen programme to our schedule will add even more content for our viewers."
Sky Sports also announces the exclusive partnership and coverage of the prestigious Sunday Times Awards, a ceremony that celebrates the outstanding contribution to sport made my women over the past year, including athletes, coaches, administrators and community volunteers.
Alex Butler, Sunday Times Sports Editor, said: "The Sunday Times Sportswomen of the Year Awards have grown in stature since the launch in 1988 and are unique. However, with Sky Sports now involved as co-sponsor and broadcaster, the event has moved to a new level. The achievements of British women in sport in 2013 have been phenomenal.
"The Sportswomen of the Year Awards will confirm Sky Sports and The Sunday Times as leaders in their respective fields for sports coverage, and of women's sport in particular."