Day one in Dallas
Louis Persent is in Dallas to train at 400m legend Michael Johnson's performance centre. Himself a 400m runner, it is an incredible opportunity and the Sports Scholar will be giving regular updates of his time in Texas...
Last Updated: 20/11/13 10:32am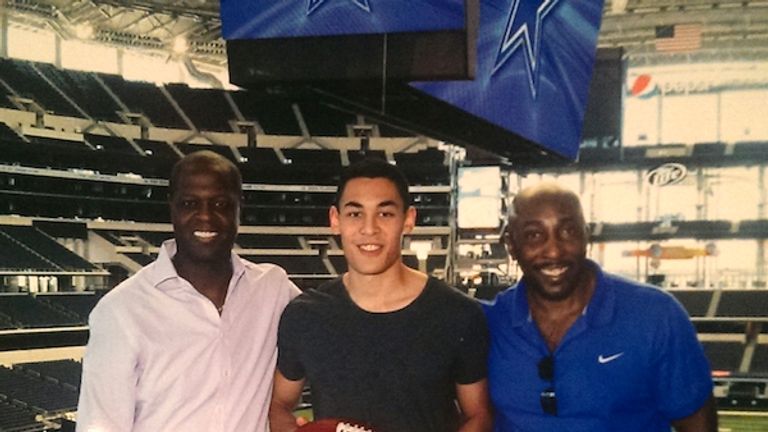 I'm here with my coach Tony and doctor Ralph to train at MJP - Michael Johnson's performance centre.
Yesterday we headed to get some ribs, so that was a great first experience of Texas. Today the weather's been about 20 degrees warmer than back in the UK and as it was a rest day we had the chance to check out Dallas before training kicks in.
We headed to the Dallas Cowboys' stadium and had a trip behind the scenes. It's incredible, the biggest column-free space in the world and a crazy building.
We went down to the pitch, saw the VIP suites, the home team lockers, press briefing room and even the cheerleaders' dressing room. The video screen over the pitch alone was about 90 feet wide and cost $40million dollars.
They say that everything is bigger in Texas, and so far that definitely seems to be true.
After the tour we headed into downtown Dallas to see what it was like. It's been a great day and now I'm just relaxing before the first day of training tomorrow. I'm really excited and first up is an in-depth screening which will guide the rest of my time here.
I can't wait to get training now and everything's in place for a successful couple of weeks.