London Marathon: 'Strange being a novice' admits Olympic champion Mo Farah
Mo Farah admits it will 'feel unusual being a novice' when he lines-up for the start of this year's London Marathon.
Last Updated: 13/04/14 8:20am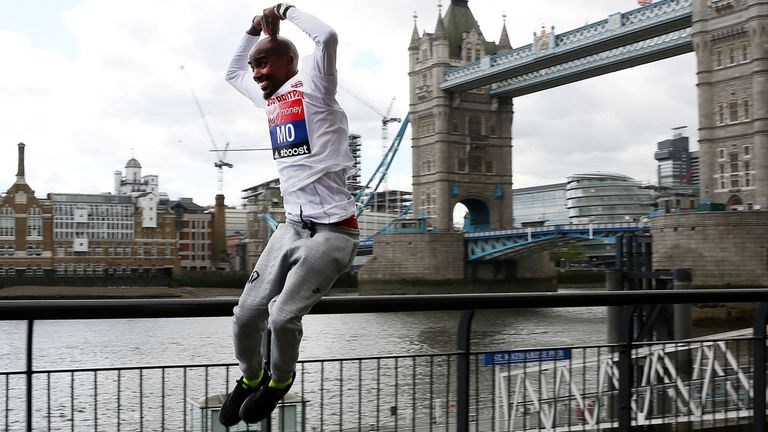 The 31-year-old is well-known for his exploits on the track as a two-time Olympic gold medallist from London, a three-time world champion and three-time European champion
However, on the streets of the English capital he will be making his debut over 26.2 miles.
And Farah says: "It is strange feeling like a novice. In track races you know if you go to the front you can control a race.
"It's the distance more than the race and as a track runner you can constantly cover the distance in training.
"But in this one I just don't know what's going to happen. I'm really looking forward to it and now it's just about finding out if I'm good or not."
As for his tactics over this rookie distance, the Brit added: "My plan is to go hard or go home.
"Racing in London and having the fans and the crowd it gives me a massive boost - that's what excites me.
"A race is a race but to have the support and the crowd is incredible.
"I'll give 100 per-cent and try not to disappoint the crowd, it's about finding out what can I do? That's the question."