Athletics: Mo Farah pulls out of Bupa London 10,000 event
Mo Farah has pulled out of the Bupa London 10,000, scheduled to take place on the 25th of May.
Last Updated: 21/05/14 4:42pm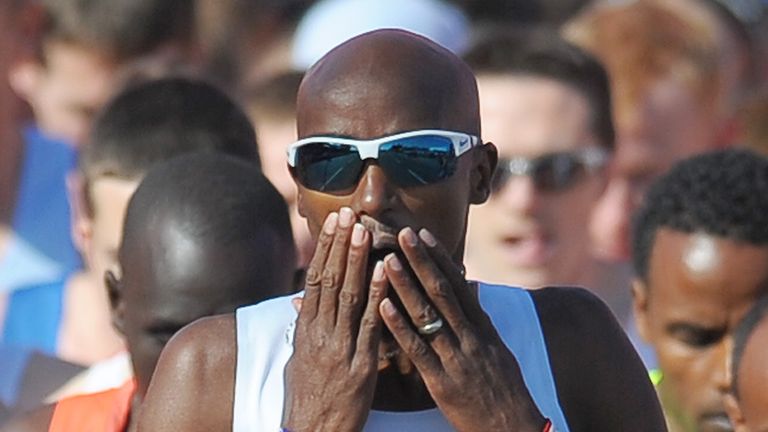 The 10 kilometre race would have been the 31 year-old's first outing since coming eighth in the London Marathon in April, a position he was disappointed with.
In a statement from the race organisers, Farah's agent, Ricky Simms, explained why the athlete will not be running.
"Mo has decided not to compete in the Bupa London 10,000 because he is not yet ready to race after the London Marathon. He took a few weeks off training, went on holiday and just resumed jogging 10 days ago. He's looking forward to being a guest at the events." Simms explained.
The world and Olympic champion over 5,000 and 10,000 metres will now set his sights on the Commonwealth games after confirming he was going to take part in the games. Although it is yet to be disclosed which distances he will be competing in.
Farah's only other confirmed outing so far this summer is at the Sainsbury's Glasgow Grand Prix on July 12.