Olympics: Christine Ohuruogu confirms she expects to retire after Rio 2016
Last Updated: 03/07/14 6:38pm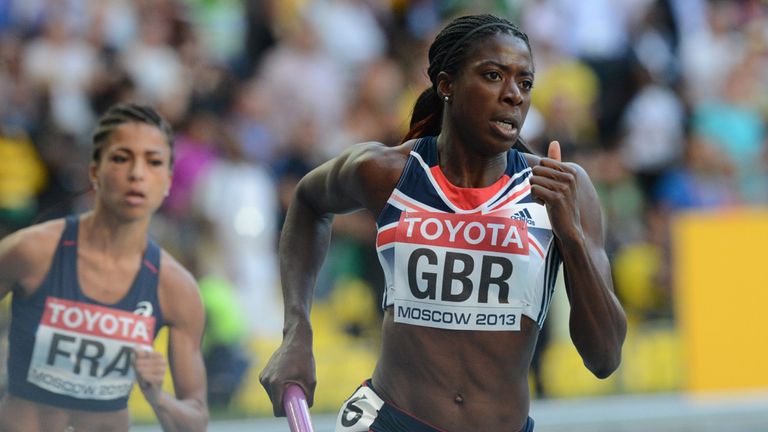 Olympic and double world champion Christine Ohuruogu confirms she expects to retire after Rio 2016, insisting she would have to be "completely crazy" to carry on any longer.
The 30-year-old, who became Britain's most successful female athlete at the 2013 World Championships with a gold medal in the 400 metres and a bronze in the 4x400m relay, has scaled back her running this year.
Ohuruogu hopes the extra rest can help her secure another world title in Beijing next year and go out on a high at the Olympics in two years' time.
"Realistically I think Rio will be my final competition," she said. "I hope it will be a final hurrah, I hope so because I think 2017 would be a big push for me.
"If I'm completely crazy and stupid then maybe I could go on but I think it would be a big push. It would obviously be nice to compete in London again (at the World Championships) in 2017 but the 400m is hard, not just the running but the training, it's hard.
"If my body is fit enough then of course I could reconsider but I'm thinking Rio will be it for me."
Ohuruogu will only compete in the 4x400m relay at the Commonwealth Games in Glasgow later this month. She pulled out of the trials for the European Championships last weekend and is yet to decide whether she will run at the finals in Zurich in August.