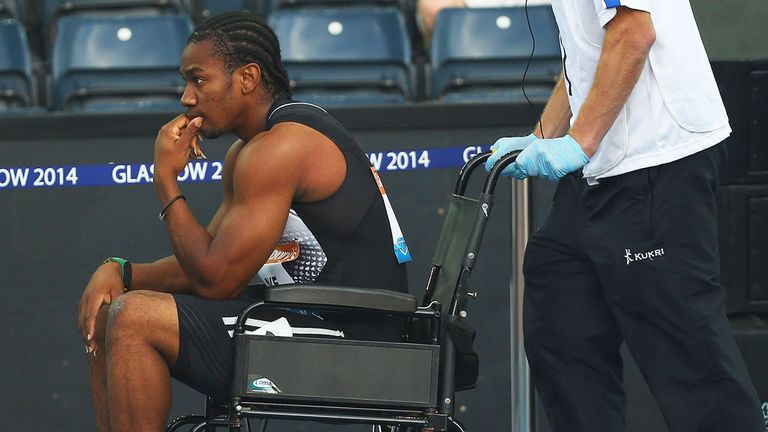 Jamaican sprinter Yohan Blake has been ruled out for the rest of the year after having surgery on an injured hamstring.
The 24-year-old former 100m world champion suffered the injury when he was competing at the Glasgow Grand Prix on 11 July.
And his coach Glen Mills said: "Right now he's on crutches, he had to have an operation a couple of days ago.
"The injury was quite severe and the original prognosis was misdiagnosed.
"He went to Germany and, when they had a good look, they realised that it was more serious and required surgery, so he'll be out for quite a long time."
Blake won a pair of silver medals in the sprints at London 2012 and had already decided against competing at the upcoming Commonwealth Games in Glasgow in order to concentrate on his build-up to the Rio Olympics in 2016.
Reflecting on the injury setback, he posted a Facebook message which read: "I am down but just a little.
"I'm still going to fight even harder for everyone who continues to support me. I feel I owe it to the sport and the fans.
"Thanks for all the good wishes. It really means a lot."