European Indoors: Perri Shakes-Drayton eases into the semi-finals of the 400m
Perri Shakes-Drayton and Eilidh Child won their 400m heats on the opening morning of the European Indoors.
Last Updated: 01/03/13 12:11pm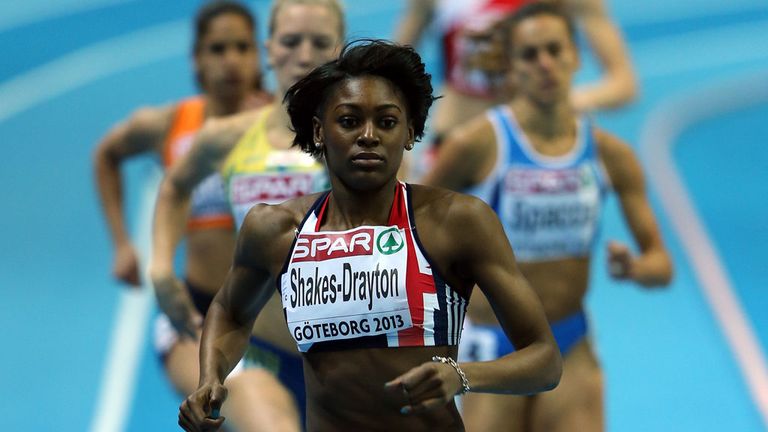 The pair, better known as 400m hurdlers, both led from the start with Shakes-Drayton clocking an impressive 51.70 seconds, Child winning in 52.05.
Shana Cox was third in her race in 52.99s and only advanced as one of the fastest losers.
"I am happy with how I ran," said Shakes-Drayton. "I did enough to get through and hope to get a good lane.
"My God the track is fast. A personal best would be lovely but I've got to make it to the final first."
Shara Proctor also reached the long jump final with her one and only attempt, even though 6.61 metres was four centimetres short of the automatic qualifying distance.
"The field is pretty competitive but I knew that I would make it anyway so I just decided to put my sneakers on and get ready for tomorrow," she said. "I was smart about it and I feel wonderful."
All three British men also advanced to the semi-finals of the 400m, with Nigel Levine, Michael Bingham and Richard Strachan third, fourth and fifth fastest overall respectively.
Ireland's Brian Gregan, ranked number one in Europe this year, won the opening heat to go through.