Oscar Pistorius has reportedly appealed against his bail conditions
Local television in South Africa is reporting that Oscar Pistorius has appealed against the conditions of his bail.
Last Updated: 08/03/13 6:07pm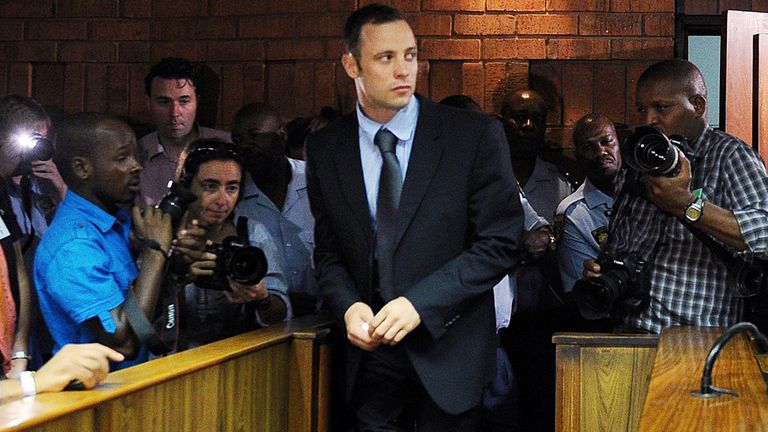 The eNCA news channel say lawyers for the sprint star, who is accused of murdering his girlfriend Reeva Steenkamp on 14 February, are challenging over half a dozen of his bail conditions in the North Gauteng High Court.
Pistorius says Steenkamp's death was a tragic accident and his lawyers say he is not a flight risk and that the ban placed on him travelling abroad should be lifted.
They are also challenging the stipulation that Pistorius must have mandatory drug and alcohol tests, and the double amputee has also reportedly asked for the 'blanket ban' on talking to residents of his gated community to be lifted and for him to be able to return to the house where Steenkamp was shot.
The papers filed by his lawyers reportedly say that, while "there is no desire by the appellant to use any prohibited substance or alcohol", the bail condition is not fair.
And they also ask that, with police permission, he be allowed to travel internationally.
Pistorius's lawyer Kenny Oldwage would not comment on the reports and his agent Peet Van Zyl said he was not aware of Pistorius's desire to travel.
The athlete was granted bail on 22 February but he is due back in court in June, having been charged with the premeditated murder of his 29-year-old girlfriend Steenkamp.
Pistorius says he shot Steenkamp through a locked bathroom door because he mistakenly thought she was an intruder.