Athletics: Denise Lewis calls for clarity from WADA over drugs
Denise Lewis has called for WADA to clarify the rules for athletes in light of the latest drug scandal.
Last Updated: 15/07/13 12:07pm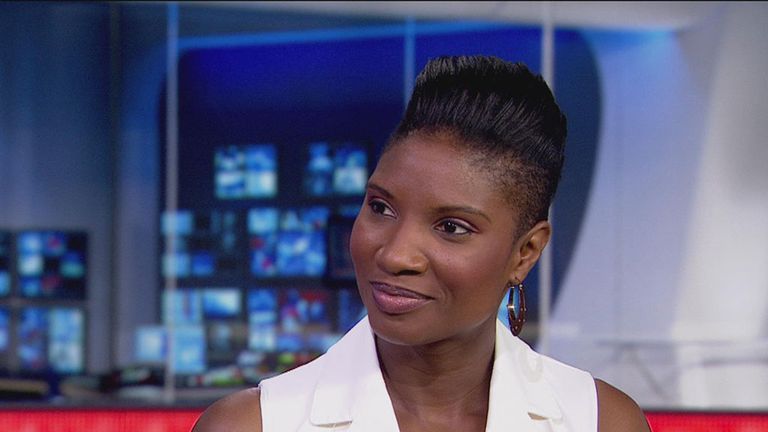 With the World Athletics Championships just over three weeks away, the sport is in crisis after two of its highest profile stars tested positive for banned substances.
Tyson Gay - the fastest man over 100m this year - failed an out of competition test on May, while former world record holder Asafa Powell has also tested positive along with his Jamaican compatriot and olympic relay silver medallist Sherone Simpson.
Lewis, an Olympic heptathlon champion, told Sky Sports: "It's tough to swallow right now but let's put it into context. Athletics is not the only sport that has this problem. There are several sports out there that have had competitors caught out taking drugs.
When asked if the solution should be a lifetime ban, Lewis added: "WADA and the organistaion that looks after doping control need to make the list of banned substances a little bit clearer. Maybe there should be a list of certain supplements that the athletes are cleared to take. That may be the solution.
Number is up
"For those that have genuinely made a mistake then there might have to be some leniency but, for me personally, when you a cheating your number should be up. There is no place in our sport for you."
Michele Verroken, from the Sporting Integrity organisation, has also called for clarity, adding: "I think if we do have people that are deliberately cheating in order to enhance their performamce than let's be absolutely clear as to whether or not these substances are performance enhancing.
"Certainly a stimulant would fall into that category and then a life-time ban has got to be the answer.
"Yet we are still seeing some athletes who have previously failed a test, served a sanction then returning to the sport; I think that that sends a very bad mesaage to athletes who want to compete drug-free."