UK Athletics performance director Neil Black backs Team GB athletes
UK Athletics performance director Neil Black says they are doing all they can to ensure the Great Britain team is clean.
Last Updated: 16/07/13 6:59pm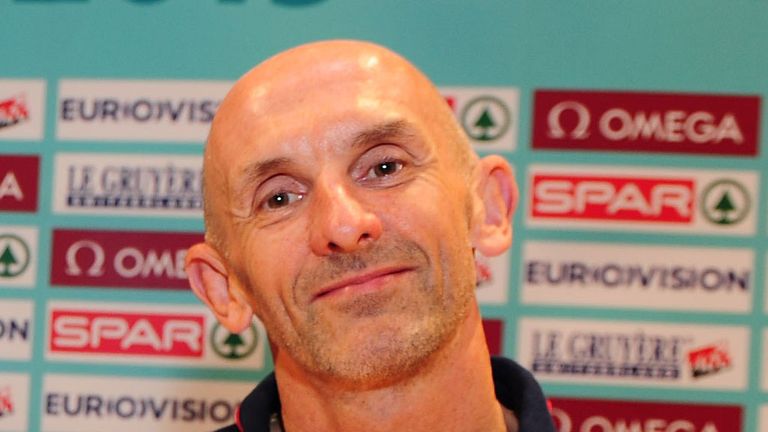 Recent revelations that sprinters Tyson Gay and Asafa Powell have tested positive for drugs have rocked the sport.
But Black, who has named a 60-strong team to compete in next month's World Championships in Moscow, insists he is confident his athletes are drug-free.
"We take all of this incredibly seriously," he said.
"The responsibility is on the athlete. We as an organisation are constantly providing people with information, constantly getting them to question, constantly getting them to face up to that responsibility and accountability.
"We're very, very comfortable and confident that everything is being done. We are going back and asking the questions again, reminding athletes.
"But I don't believe we could do any more and I certainly feel incredibly confident that we are doing a really good job."
Black has named Jessica Ennis-Hill in his squad, despite the Olympic heptathlon champion having not competed since claiming gold in London last summer.
Ennis-Hill has been struggling with an ankle problem that has forced her to cancel plans to return to action on four separate occasions.
There is a chance she may not be fit before the Moscow event gets underway on 10 August but Black is convinced she can slot straight back into action as she attempts to regain the world title she lost to Russia's Tatyana Chernova two years ago.
"She seems to have this kind of approach - by loving it, by technically being so good, by practising so much, by being so fit and healthy - so I truly believe she is one of the few people who could come and do that, having not competed individually in events before," added Black.
"It's impossible to be 100 per cent confident, but the progress is good - regular communication, updates on a daily basis.
"It's been particularly promising over the last week or so, but we are constantly monitoring and will make, or Jess will make, a decision, along with (coach) Toni (Minichiello), as soon as they can.
"Until she actually turns up on the track and performs we can't be absolutely sure, but we're certainly thinking very positively."