Brownlee brothers says triathlon is booming a year on for Olympics
Triathlon stars Jonny and Alistair Brownlee say the sport is booming a year on from the London Olympics.
Last Updated: 23/07/13 9:11am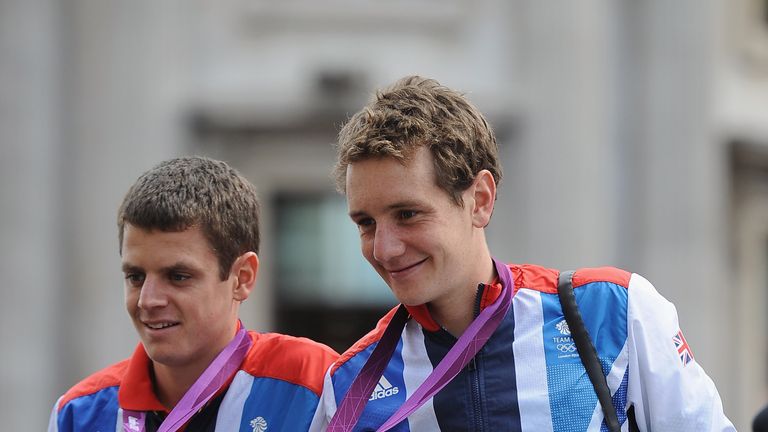 Alistair won gold in last year's Games, with brother Jonny taking bronze, and the Yorkshiremen say they can see the impact the Olympics has had on their sport when they train.
Jonny said: "The amount of people getting involved in sport has changed completely.
"When we go out cycling now there's far more people out cycling, there's far more people doing sport, doing triathlon, and it's great to see."
The pair are staging their own event - The Brownlee Tri - a shortened form of a regular triathlon, at Fountains Abbey near Ripon in Yorkshire.
Involvement
Alistair said: "No longer is triathlon seen as only something nutters do on the weekend it's a sport that anyone can do and anyone can have a go at.
"The whole idea of us putting on an event was to show and get anyone involved who could. People who want to get fit and people who want to give triathlon a go."
The pair raced each other for the first time since the Olympics in Hamburg last weekend, with Jonny pipping Alastair to win the event.
Jonny is currently fifth and Alastair is sixth in this year's world triathlon championships though both are expected to challenge strongly for the overall title with the final event on the London Olympic course in September.
Jonny said: "That's the main aim, beat Alistair and become world champion."