Olympic Stadium confirmed as new home for British athletes
London's Olympic Stadium will be the new national base for British athletes, as well as the home of West Ham United.
Last Updated: 23/07/13 2:07pm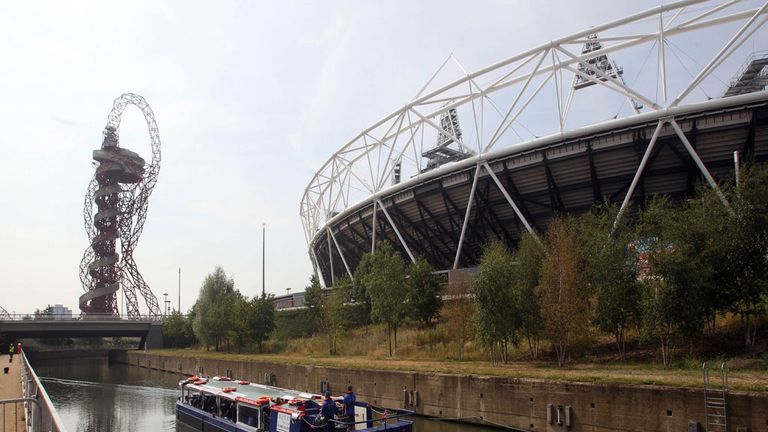 Britain will hold London Diamond League meetings at the stadium during the summer and a new track will be built on the site which will offer all-year facilities to athletes and local clubs.
UK Athletics has signed a 50-year agreement to use the stadium from 2016 when work to convert it for use for football will be complete. It applies in late June and July - football's off-season.
Diamond League meetings have previously been staged at the smaller and older Crystal Palace venue in south London.
"Today's agreement is a great result for athletics," said UK Athletics Chief Executive Niels de Vos.
"We've seen how there is a huge public appetite for seeing athletics on the biggest stage."
The stadium will host the 2017 World Athletics championships as well as some games in the 2015 Rugby Union World Cup.