Athletics: Tyson Gay's 'B' sample has confirmed a positive drug test result
Tyson Gay's 'B' sample from an out-of-competition drug test on 16 May has been confirmed positive.
Last Updated: 27/07/13 1:58pm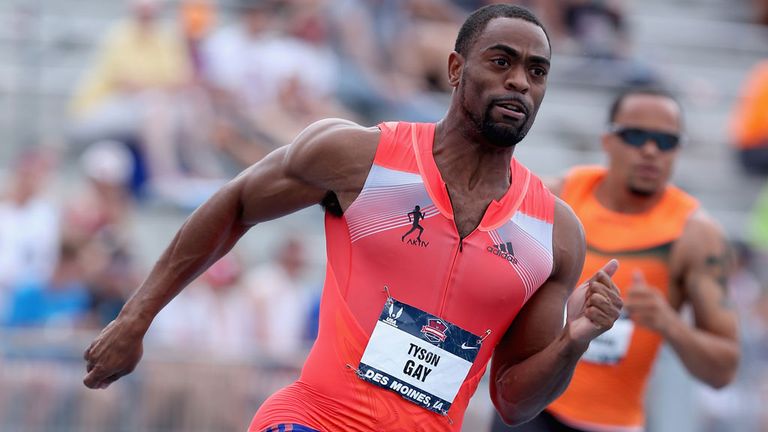 And the Associated Press reports that Gay has failed more than one drug test this year, one of his positives coming at the US Championships in June, where he won both the 100 and 200m.
The US Anti-Doping Agency's chief executive Travis Tygart has confirmed that Gay has returned a second positive test, though he did not specify where that test was taken.
Regarding the May test, Tygart said: "We can confirm that the 'B' sample analysis of a sample collected from Mr Gay has been completed and that the 'B' sample analysis has confirmed the 'A' sample findings.
"The results of these tests were expected given Mr Gay's acceptance of responsibility for the substances found in his body as soon as he was notified of the 'A' sample results."
A tearful Gay revealed his positive test on 14 July and said: "I made a mistake. I basically put my trust in someone and I was let down."
Three people familiar with the case told AP that Gay had multiple positives over a short period of time this year, which is seen as a sign of an athlete who didn't realise he was taking a banned drug.
Gay, who has the joint second-fastest 100m time in history, was world champion at 100 and 200m in 2007 but withdrew from next month's world championships in Moscow when he was informed of his positive test.