World Athletics Championships: Mo Farah spurred on by defeat of two years ago
Mo Farah admitted he had the defeat of two years ago in his mind as he stormed to victory in the 10K in Moscow.
Last Updated: 10/08/13 10:45pm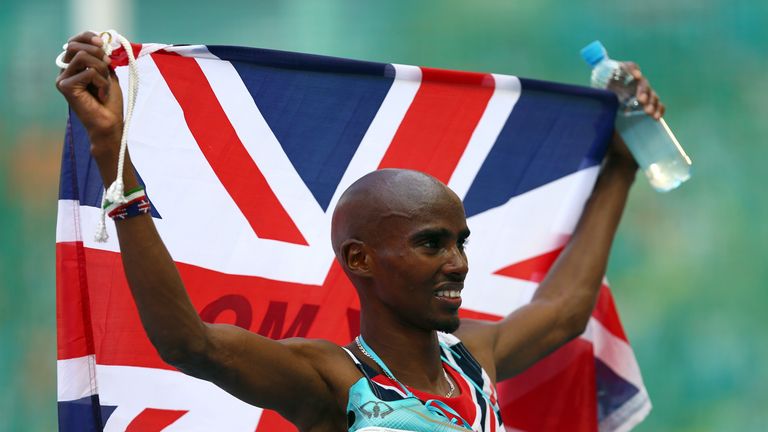 The 30-year-old Londoner produced his now customary devastating final lap to defeat Ethiopian Ibrahim Jeilan, the man who pipped him to the world 10K crown two years ago in Daegu.
The double Olympic champion took the lead with two laps to go, having recovered from an apparent stumble, and had the strength in the home straight to hold off Jeilan and take victory in 27 minutes 21.71 seconds.
He told the BBC: "I had the experience from a couple of years ago and this time I saw him coming at the bell, so I knew he was always behind me. It was important I had something left and it was nice to win it and beat him this time after finishing second.
"I nearly went down a couple of times, but thank God I didn't and I just managed to cover every move. It was important for me and my training partner Galen Rupp to work together.
"We knew from the pace that the guys knew we've got speed, so the guys were going out there to take a lot out of me.
"I didn't want to lose again. I remember a couple of years ago I was second and I was just digging in, digging in and making sure I didn't over stride.
"I kept looking across and you could see in my eyes, just making sure they didn't come after me.
"It was nice to come out here and win it. That was the one missing. It was definitely well worth it."