Mo Farah not planning on racing at the Commonwealth Games next year
Mo Farah has revealed the Commonwealth Games in Glasgow is not in his current race plans for next season.
Last Updated: 15/10/13 10:48pm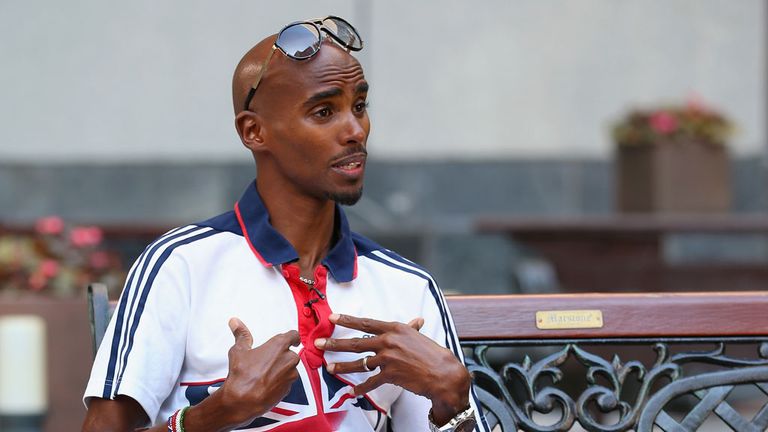 The Olympic 5,000 and 10,000 metres champion is stepping up in distance next season and has the London Marathon as his chief aim.
Although he stopped short of ruling out the Commonwealths completely, he admitted his intention right now is not to be in Glasgow.
"I don't know. It just depends how I come off that marathon," Farah said. "My aim is to do the London marathon and that is what I am fully focused on.
"It's a bonus if I do it, but it is not on my list.
"I've got to come off the marathon healthy and then I'd make a decision. You've just got to choose one race."
Farah had earlier played down suggestions he could even break the two-hour barrier for the 26-mile plus test in London, three minutes faster than the current world record.
He added: "It's pretty crazy to say that in my first ever marathon I'm going to shave three minutes off.
"If you look at the world record it's slowly been broken before, from 2:04, 2:03. To say I'm going to shave that off is completely crazy.
"I don't think (two hours) is going to be broken in the next 10 years or even beyond that, maybe even 100 years, because if you think about it, it's really difficult.
"The rumours actually started because my sponsors, Nike, are working on a shoe called 'Sub Two-Hour'. They keep working on that, and that's how the rumours started. I never actually said it."