Perri Shakes-Drayton may have to quit hurdles
British athletics star Perri Shakes-Drayton is set to abandon hurdles and concentrate on the 400m.
Last Updated: 03/12/13 10:56am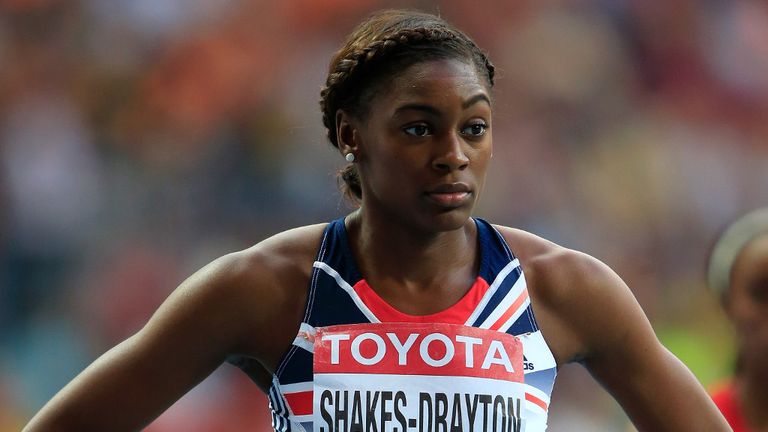 The 24-year-old suffered posterior cruciate ligament and cartilage tears in the final of the 400m hurdles at August's World Championships in Moscow, missing out on what had looked a certain medal but also leaving her with a long period of rehabilitation.
Coach Chris Zah consulted with former Commonwealth 110m hurdles champion Tony Jarrett - who suffered the same injury - and believes the hurdles may be a thing of the past for Shakes-Drayton.
Zah told the Daily Telegraph: "He came back from the same injury but his trail leg was never the same. He found he couldn't really use it as he was using it before.
"It also affects the speed at which hurdlers can pull their trail leg through. That's really important for a speedster like Perri.
"From my point of view as a coach, I just feel that's enough for now. We've been training for a long time and we always said she had to do the 400 flat as well as the hurdles, and she can, so we're in a really good position of being able to pick and choose."
Flat option
Shakes-Drayton has a personal best in the 400m of 50.50 seconds.
"She's world class at the 400 flat as well the hurdles and we know she can go (close to) 49 seconds if she has a full season at it," Zah added.
Shakes-Drayton spoke last month about her difficult recovery from the surgery which could keep her out of action until 2014.
"You do have days when you doubt whether you'll be back but some athletes have done it in the past," she told BBC Sport. "I will be back, and I just have to keep saying that to myself.
"I've come a long way because I was in a brace. And now you still see me hobbling along, but it's nice getting my independence back as I've got rid of the crutches.
"When I start running, then we can see whether it's going to take a season (to recover)."