European Cross Country Championships: Great Britain tops medal table
Gemma Steel won silver at the European Cross Country Championships in Belgrade as Great Britain topped the medal table.
Last Updated: 08/12/13 5:57pm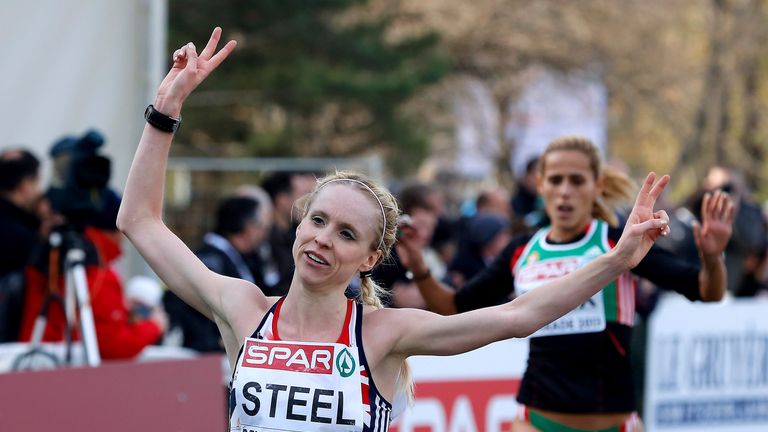 Steel held off Portugal's Dulce Felix and Ireland's Fionnuala Britton to clinch second place in the senior women's race over eight kilometres behind France's Sophie Duarte.
The 28-year-old Charnwood athlete was also able to celebrate gold in the team competition, along with Julia Bleasdale (seventh), Lauren Howarth (11th), Steph Twell (15th), Katie Brough (27th) and Lauren Deadman (43rd).
Steel said: "I was chuffed with beating Dulce in a sprint finish. It was nice to beat Fionnuala who has been a big rival over the years. It's just a shame I got a bit boxed in at the start, but I couldn't do anything about that as I set off as fast as I could.
"It would have been nice to win today, but I couldn't really do anything once she (Duarte) opened the gap up."
In the senior men's race Andy Vernon snatched a bronze medal in a thrilling finish, edging out Belgium's Jeroen D'Hoedt by less than a second over 10km.
His performance helped the men's team also win bronze.
Vernon said: "The Belgian came past me quite quickly with about 150m but I sprinted as hard as I could and just got there."
Emelia Gorecka won individual gold in the under-20 women's race over 4km, with Britain also taking the team title.
Britain took team gold in the under-23 men's and women's races, Charlotte Purdue winning bronze in the individual.