Athletics: Olympic champion Greg Rutherford tells critics to take a running jump
Olympic hero Greg Rutherford has vowed to silence his critics by recapturing his gold-medal winning form.
Last Updated: 17/02/14 10:28am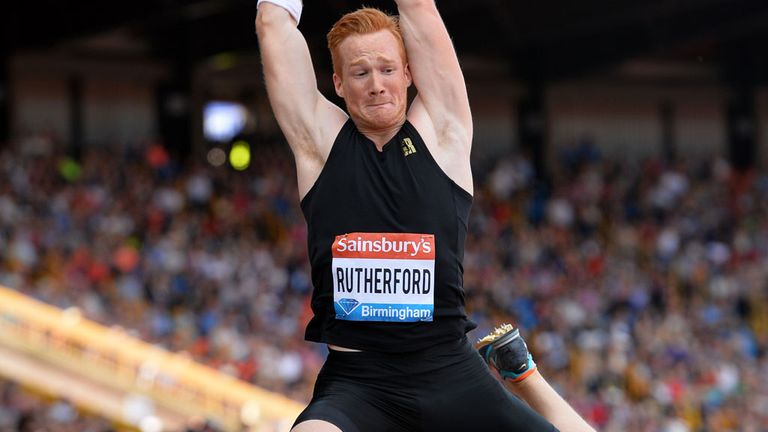 Rutherford was one of the success stories of London 2012 after winning gold in the long-jump, but he endured a nightmare follow-up season.
He has since split with coach Dan Pfaff, lost his sponsorship deal and failed to make the final at the World Championships after his preparations were hampered by a hamstring tear.
Rutherford's injury problems are now behind him and he hopes to prove a point by winning the Commonwealth title in Glasgow.
"When I was a kid and I was always trying to get to where I eventually got to, a lot of people said it'd never be me, I'd never be the guy to do it," he said.
"It seems I got there and now people are telling me I will never do it again.
"I am very much driven and aiming to do it again.
"I can't make everybody like me, I can't change what they think. I'm going to keep going to the track, keep jumping far and this year aim to come back with another title.
"I'll shut up everybody by jumping far."
Angry
Rutherford started his 2014 season with a decent 8.00 metres leap at the Sainsbury's Indoor Grand Prix in Birmingham on Saturday.
The 27-year-old admits he has drawn confidence from this jump which earned him a third-placed finish.
"Saturday was a good day for me and hopefully it will start to silence a few of those people when they realise I can still compete," said Rutherford.
"Eight metres is not the most impressive distance in the world, but ultimately I know where that puts me in the grand scheme of things. I can't wait for the summer.
"It makes me angry when former athletes have a pop and they are very quick to forget how it was when they were athletes."