Wilson Kipsang says Mo Farah should quit track and focus on marathon
Wilson Kipsang says Mo Farah will have to give up either the marathon or his track career.
Last Updated: 14/04/14 4:05pm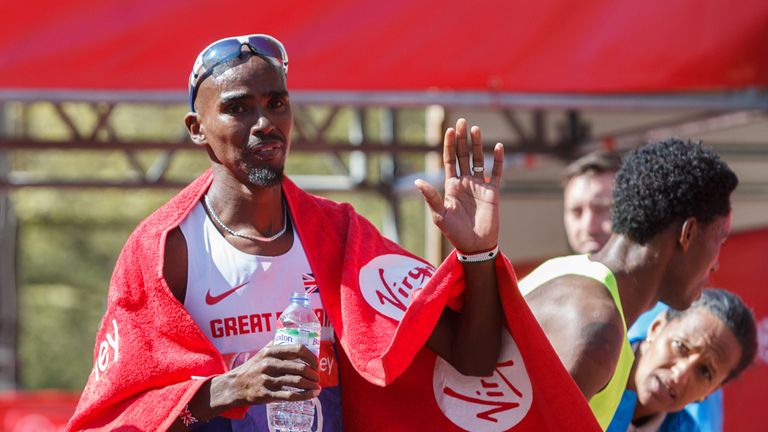 The Kenyan won the London Marathon on Sunday with Farah - running in his first marathon - finishing a distant eighth.
Farah is the Olympic and world 5,000m and 10,000m champion but wants to try and add the marathon to his repertoire.
But Kipsang believes it is not possible to run parallel careers on the track and the road.
"You automatically lose, because the training for a marathon and the training for a 10k on the track is totally different," he said.
"The rhythm, how you have to run, is totally different between track and road racing. You'll be disturbing the body so much."
No chance
There was no chance, he insisted, of being able to win on the track and on the road at the Rio Olympics in 2016.
"No, no, no, no, it's not possible," he said. "The marathon and 10k and 5k, you cannot do it. You will not even reach halfway."
Farah insisted on Sunday that he would try again at the marathon. And Kipsang believes the British superstar should forget about his track ambitions and concentrate on the longest distance.
"If he prepares and focuses so much on the marathon he can really improve his time," he said.
Farah is due to run at the Sainsbury's Glasgow Grand Prix at Hampden Park in July, while he has titles to defend at the World Championships in Beijing next summer and the Rio Olympics the following year.
"If he wants to come back to the track, maybe during that season he doesn't have to do a marathon and thereafter he can try to prepare for the marathon," added Kipsang.