Javier Gomez is too strong for Jonny Brownlee in the second World Triathlon Series race of the season
Javier Gomez proved too strong for Jonny Brownlee to win the second World Triathlon Series race of the season.
Last Updated: 28/04/14 12:48pm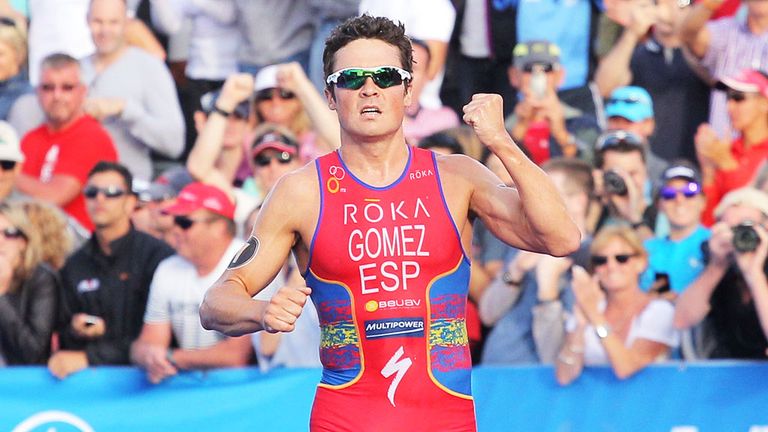 The Spaniard, who outsprinted Brownlee to win his third world title in London last September, has been comfortably the stronger in the first two races this year.
There were similarities to the first outing in Auckland two weeks ago, with the pair sticking closely together through the swim and bike and on the early stages of the run.
But Gomez pulled away on the third lap of the 10 kilometres to win by 19 seconds from Brownlee, with Russia's Dmitry Polyanskiy taking third.
Brownlee conceded he had been beaten by the better man, and felt Gomez had improved since the last event.
"I was even more impressed this time," Brownlee said.
"In Auckland I let him kind of run the race at the front. Here I thought I would change it up a bit but every time he went for it, I kind of counter-attacked and then he counter-attacked again and dropped me. It's as simple as that.
"He was very impressive today. He was strong on the bike, strong in the swim and then on the run. He was a lot better than me on the run, so well done to him."