Marathon superstar Lilya Shobukhova banned for doping
London Marathon winner Lilya Shobukhova has been banned for two years for blood doping.
Last Updated: 29/04/14 4:53pm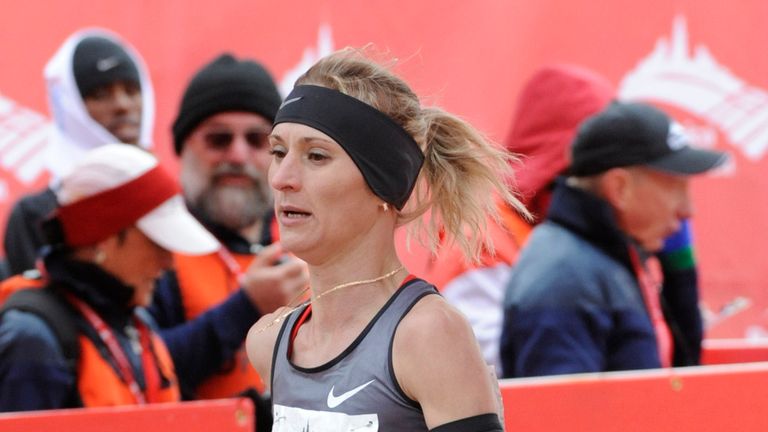 The Russian, the second fastest marathon runner of all time behind Radcliffe, won the London event in 2010 and has also won the Chicago Marathon three times.
Radcliffe wrote on Twitter: "Lilya Shobukhova finally exposed as a drug cheat. Fraud on so many levels, so much money effectively stolen in appearance fees, winnings and endorsements.
"Action needs to be taken to show cheating not acceptable. Monies won should be returned and rightful winners recognised."
Stripped
Shobukhova will be stripped of her results from October 9, 2009, for abnormal biological passport values.
Her London win will therefore be stripped from the record books and she will have to repay around $1m in prize money.
Race organisers say "any athlete found guilty of a doping offense will be required to repay any prize or appearance money earned at WMM events including WMM series prize money."
Shobukhova can appeal.