Commonwealth Games: High jumper Robbie Grabarz ruled out by knee injury
Olympic high jump bronze medallist Robbie Grabarz has been ruled out of the Commonwealth Games because of a knee injury.
Last Updated: 21/05/14 4:30pm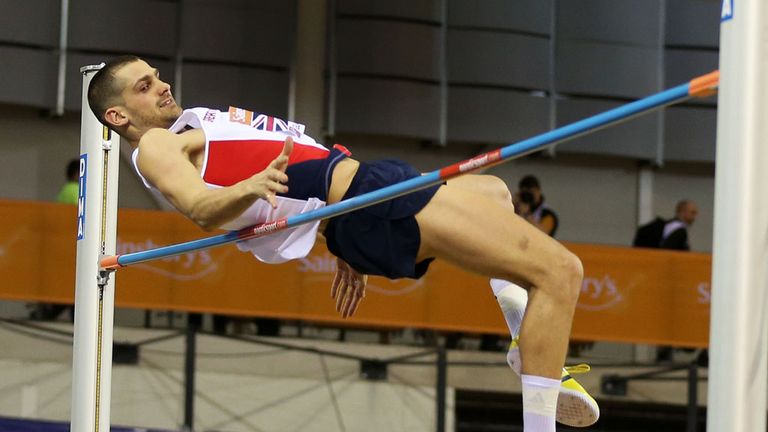 The 26-year-old will have an operation next week on a long-standing tendon problem in his left knee and will be unable to compete in Glasgow or defend is European Championships title.
"We had to look at the long-term outlook and I need to be operating at 100 per cent, not 90-95 per cent as I have been doing," Grabarz said.
"The knee has been a problem for about a year. I need the surgery now as I don't want to compromise my performances by not sorting this problem out.
"I'm gutted I won't be able to defend my European title and compete at the Commonwealth Games.
"It's totally upsetting as I just want to compete at major championships and challenge for medals. It's a long term decision with 2015 and 2016 in mind."
Form
Grabarz has had a lean time since shooting into the limelight in London two years ago.
He finished eighth at last year's World Championships and failed to make the final at the World Indoor Championships in March this year.
He has not come close to his personal best of 2.37 metres, the joint British record, since the 2012 campaign.
But his coach Fuzz Ahmed believes he will return to challenge for a medal at the 2016 Olympics in Rio.
He said: "This is a new and difficult challenge for Robbie. His team are going to embrace this journey and draw upon our collective experience to ensure Robbie comes back a better athlete.
"This became a worsening problem and now is the time to act. For a number of seasons we have managed the symptoms, but now we must address the cause in order to be ready for Rio.
"The aim for Robbie when he returns in 2015 is to recapture the 2012 form that made him one of the best high jumpers in the world. He is a rare athlete, one that can go over 2.40m and challenge for Olympic and world titles."