Athletics: Italian police raid hotel as Asafa Powell and Sherone Simpson test postive
Italian police have raided the hotel where Jamaican sprinters Asafa Powell and Sherone Simpson.
Last Updated: 15/07/13 3:20pm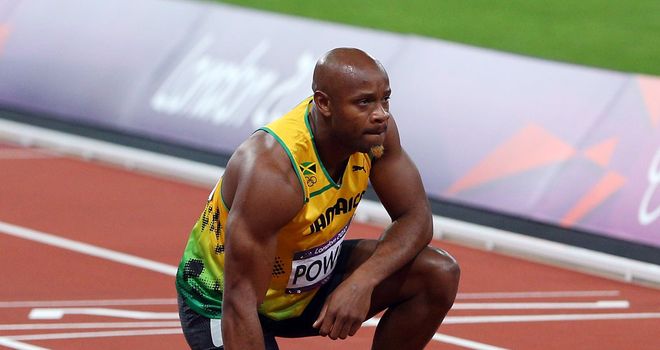 Udine police captain Antonio Pisapia said that the rooms of the two athletes and their Canadian physical trainer Christopher Xuereb were raided and that drugs were confiscated.
They are yet to be analysed and it is not yet known if the drugs were prohibited or legal.
Powell and Simpson are among five Jamaican athletes who tested positive for a banned substance at last month's national championships.
American star Tyson Gay has also tested positive at an out-of-competition test in May and his sponsors Adidas have suspended his contract.
No arrests
Police said that no arrests were made in the raid early on Monday morning at the Fra i Pini hotel in Lignano Sabbiadoro in north east Italy, and that nobody has been placed under investigation.
Powell and Simpson tested positive for the stimulant oxilofrine.
Adidas have released a statement on their relationship with Gay which read: "Adidas and Tyson Gay have been partners since 2005 and during this time he has been a great ambassador for the sport of track and field and our brand.
"We are shocked by these recent allegations, and even if we presume his innocence until proven otherwise, our contract with Tyson is currently suspended.
"Adidas has a clear policy on doping and drug use - each of the agreements with our athletes include a clear clause which states that the agreement shall be terminated by adidas if the athlete is found guilty of the possession or use of drugs or any other prohibited substance by the relevant governing sports body having jurisdiction over the athlete."