British Olympic Association chief executive Andy Hunt will end his tenure at the end of the month
Andy Hunt is to step down as chief executive of the British Olympic Association at the end of February.
Last Updated: 13/02/13 4:02pm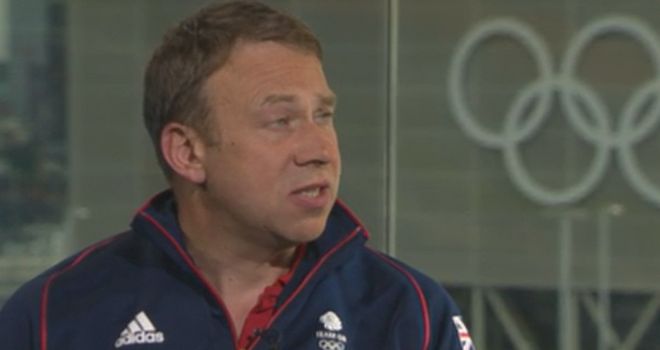 As Chef de Mission at the London 2012 Olympics, Hunt oversaw Team GB's most successful Games in 104 years as they finished third in the medal table.
The 42-year-old informed a meeting of the BOA Board of Directors on Wednesday that he had decided to pursue other opportunities.
"It has been an amazing four years leading the BOA as the host National Olympic Committee for the London 2012 Games," said Hunt.
"I will always be proud to have led Team GB at a Home Games and of the fantastic performance of the team this summer and the way in which the BOA supported the athletes.
"Now that the Games are over, and the organisation's strategy for the next four years is taking shape, the BOA's responsibilities and the job of the CEO are different, and I feel it is the right time for me to move on to another leadership role with breadth and profile similar to the responsibilities I've fulfilled since 2008."
Chairman of the BOA, Lord Sebastian Coe said, "Team GB had the very best facilities, care and preparation at the London 2012 Games thanks to the tireless efforts and passion of Andy Hunt and his team over the last four years.
"I know I speak on behalf of all Team GB athletes and the BOA Board when I say thank you to Andy for the work he has done, and I wish him all the best in his next endeavour."
Hunt was appointed to the role in 2008 and was responsible for a complete overhaul of the BOA, including the creation of the Athletes' Commission which is now responsible for shaping future projects within the organisation.