Police at London Marathon increased by 40 per cent for 'reassurance'
The number of police deployed at Sunday's London Marathon has been increased by 40 per cent.
Last Updated: 19/04/13 2:53pm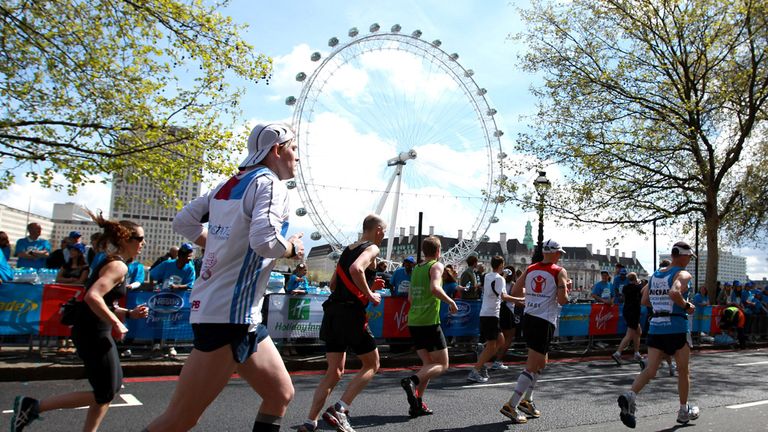 Security plans were reviewed following fatal bomb attacks at the Boston Marathon on Monday, and while it was confirmed there is no link between the attacks in Boston and the London event, the number of police deployed will be increased by 40% on last year's event.
Chief Superintendent Julia Pendry said: "I have increased the number of officers for reassurance patrols by several hundred.
"It's about making sure that people who come to London on Sunday feel safe when they are in the city.
"It is a good 40 percent increase on last year on numbers of officers on the ground. We've got more search dogs out, we have got more on high visibility patrols.
"We're in touch with the Americans all the time," she added.
"I would stress there is no change to the threat level to London and nothing at this stage to link the Boston bombings to the London marathon.
"Nevertheless we want to do all we can to help provide a secure environment in which the runners, spectators and volunteers can enjoy themselves."
Runners have been encouraged to wear black ribbons and organisers have announced that £2 for every finisher will be donated to victims of the Boston attacks.