Athletics: Greg Rutherford hopes to surprise again at World Championships
Greg Rutherford feels he can put his injury troubles behind him and win a long jump medal at the World Championships.
Last Updated: 10/09/13 8:22am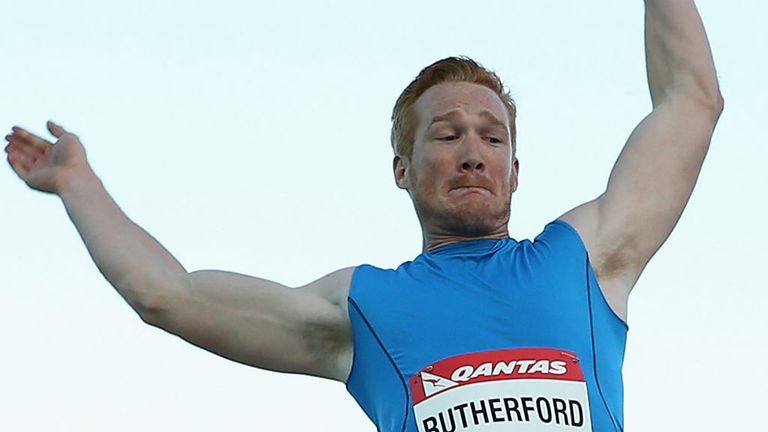 The surprise Olympic champion has been battling a hamstring injury and was only assured of his place in the squad this week - ahead of Chris Tomlinson - despite missing the 'A' standard.
Although he knows his preparation has been nothing like ideal, Rutherford feels he has become a 'big-game performer' and hopes he can at least make the podium later this month.
"I enjoy these big occasions," Rutherford said. "I tend to mix it up as much as possible. I like the big stadiums, the crowds and the pressure and after a decent training block which I am getting in there now I'm going to go in there confident.
"I think (my rivals) stick a target on my back and they like the idea of trying to beat me.
"A bit of the pressure has been lifted from me and pushed on to (Aleksander) Menkov given that he's been jumping incredibly all year and he has a major championships in his own country.
"I want my career to consist of multiple major medals and jumping big. I'd like to think that at 26 I've got plenty of years to win more major championships."
Rutherford has experimented with boxing to try and work on his arm movements and he hopes that will help his technique.
"I'm not going to start punching people and people aren't going to start punching me because I'd start to fall like a stack of spuds, but trying to time my arms a bit I think I can see something working into the long jump," he said. "It's an interesting approach, it's something different to try."
But he admitted there could be a change of discipline in his future as he mulls over a move to the sprint ranks amid all the talk of drug-tainted performances in that sphere.
He added: "If anything the more people drop out the more chances it leaves people like myself.
"I'm very keen to try and run but ultimately I have to jump because that's my bread and butter and that's my career, and coming back from injuries it puts every notion of it on the back burner.
"In terms of people taking drugs within the sport as long as people are getting tested around the world hopefully we'll whittle out the people who are cheating. As much as a few high people have dropped it's a very small percentage. I'd like to think a lot of people out there are legal and doing the right way."