Scottish triple Olympian Lee McConnell retires from athletics
Lee McConnell will not compete in her home Commonwealth Games this year after announcing her retirement from athletics.
Last Updated: 13/05/14 8:23am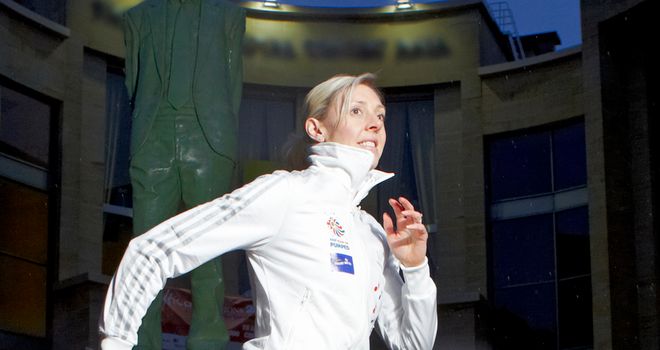 McConnell, who has qualified for every major championships in the past 11 years of her career, gave birth to a son, Ethan, last year and has now decided to call time on her competitive career.
The 36-year-old will, however, remain involved in athletics and 'focus on media and other work' but will miss out on the Commonwealth Games in Glasgow.
"Over the past few months my life has changed in an amazing way, I am now a mum," she said in a statement.
"When I fell pregnant with Ethan I made the decision to continue with training through and post pregnancy and see where that took me.
"I have now reached the decision that my career as a professional athlete has come to an end.
"I was always a working athlete and will continue as a working mum, focusing on the media and other work that has always sat as part of my double career track alongside athletics.
"2014 is obviously a huge year for Scotland and this was not an easy decision to make as it means not competing in a home Commonwealth Games.
"Now is my time however. I am excited for the new opportunities and challenges that retiring from athletics will bring me and look forward to getting involved with a home games - just not as a competing athlete."