Glasgow's Commonwealth Games organisers abandon tower block demolition
Glasgow's Commonwealth Games organisers say they have had to abandon controversial plans to demolish city tower blocks.
Last Updated: 13/05/14 8:22am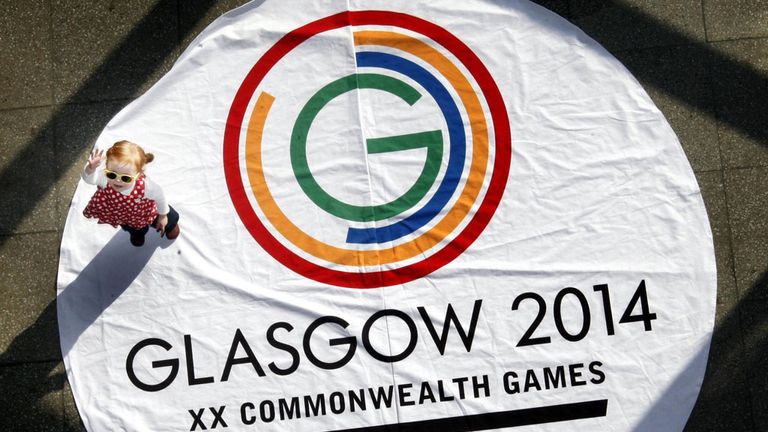 Glasgow 2014 chiefs had intended to fell five of the six remaining 1960s Red Road flats at the July 23 event, with the footage beamed into the Celtic Park ceremony to an estimated global TV audience of more than one billion.
But it attracted fierce opposition from critics who said it was insensitive to former residents and to the asylum seekers who occupy the sixth block, with thousands of people signing an online petition calling for the plans to be dropped.
Organisers said the plan would commemorate an important part of the city's social history, but aborted the idea on Sunday.
They said that safety was a priority and that they had decided to abandon the plan following recommendations from police.
Safety first
With just 100 days before the opening ceremony, David Grevemberg, Glasgow 2014 chief executive, said: "Our intentions from the beginning were to very much showcase the social history, commemorate the social history of Glasgow but also signify in a very bold way where Glasgow is going in terms of regeneration but we've always mentioned as part of this initiative that safety first.
"The nature of some of the debate and discussion and also some of the opposition to these ideas certainly became very, very focused and also we made a very very clear assessment over the past few days where that was going with our partners.
"We had recommendations from Police Scotland that the nature of some of that opposition would make this not a commemorative event but would start moving this on to a potential protest and that's not what the opening ceremony of the Commonwealth Games is about and it's something we needed to reconsider and abort on Sunday."
Organisers said the decision to scrap the blow-down were taken after opinions were expressed which "change the safety and security context" so Glasgow Housing Association will now reschedule the demolitions.
Grevemberg said the demolition was intended to be a "commemorative moment" - not a celebration.
He added: "It was always seen as a bold statement of regeneration and as a bold statement of commemoration as this is where we've come from, this is a point of time and this is a bold statement of moving forward, as has been a major running theme of part of the Commonwealth Games."