Oscar Pistorius cleared to compete after winning appeal over bail conditions
Oscar Pistorius has been cleared for international travel after winning his appeal over bail restrictions.
Last Updated: 29/03/13 1:13pm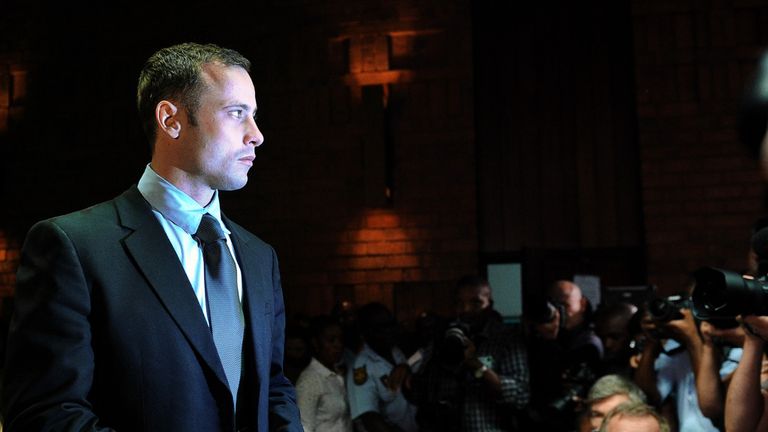 Lawyers for the South African athlete, who is charged with murdering his girlfriend, successfully challenged bail restrictions relating to international travel at a court hearing on Thursday.
Pistorius was released on bail by magistrate Desmond Nair last month subject to several conditions, including that he handed over his passports and paid a £73,000 bond.
But he has now been cleared to leave the country, providing he notifies authorities of his travel plans in advance and surrenders his passport to the court within 24 hours of his return.
Judge Bert Bam told the High Court in Pretoria: "I find that the magistrate's decision not to grant the appellant his passport to travel abroad was wrong".
Pistorius, who was not present on Thursday, was also cleared to return to his Pretoria home where he shot dead Reeva Steenkamp on Valentine's Day.
The six-time Paralympic sprint champion denies the charge of premeditated murder, claiming he shot 30-year-old Ms Steenkamp after mistaking her for an intruder.
He is likely to stand trial before the end of the year, the High Court heard, and is due back in court on June 4.
Pistorius' representative Peet van Zyl did not rule out a return at the World Championships in Moscow this August, but said it was up to his client to make a decision whether he will try to qualify for the event.
"When and if Oscar Pistorius runs and competes it is up to him. Neither myself of his coach will put him under pressure," Van Zyl said.
"It is if he decides to run and goes there (to Moscow) and if he qualifies - it is all ifs, ifs, ifs.
"He hasn't trained for more than eight weeks. He is a world-class athlete and he has to be prepared and he will not be under pressure to run."