Halsall suffers in pool
Scholar Fran Halsall looks to the 50m after disappointment in the 100m freestyle final.
Last Updated: 02/08/12 10:18pm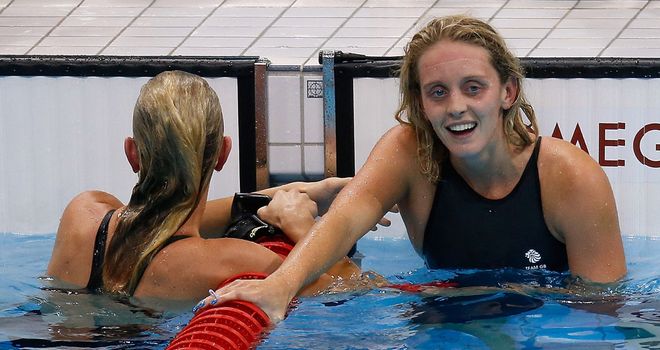 Britain's Fran Halsall was fastest off the blocks in the 100m freestyle final yet eventually finished sixth in 53.66.
It left the home nation with just two medals so far in the pool at these Games.
Holland's Ranomi Kromowidjojo ensured there would not be an American clean sweep of the evening's four finals, which included Michael Phelps claiming the 16th Olympic gold medal of his amazing career and 20th in total with a thrilling victory in the 200 metres individual medley.
Refocus
Kromowidjojo powered to victory in the 100m freestyle and lowered her Olympic record - set on Wednesday - to 53.00.
The 21-year-old was only fourth at the turn but stormed down the final length to finish ahead of Aliaksandra Herasimenia and China's Yi Tang.
Sky Sports scholar Halsall looked devastated after the final and said: "I am bitterly disappointed. I really wish I could have gone two-tenths faster and got on the podium but.....I've got to regroup, refocus and get angry for my 50m.
"I just didn't have it today. I can't change it now unfortunately, I gave it my best shot but the time just wasn't there. I'm looking forward to the 50 metres, I feel a lot better at that at the moment."