Coaching Development Programme: Jonas Taiwiah Dodoo is eyeing further progress in 2015
By Sam Drury
Last Updated: 06/08/14 5:08pm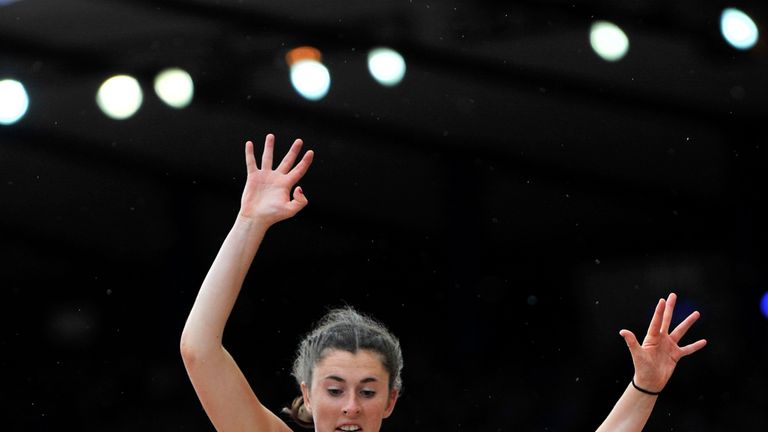 Jonas Tawiah Dodoo believes that he will really start to see the benefits of the Coaching Development Programme (CDP) during the winter and as he prepares for the 2015 season.
The programme began in June and, with the athletics season in full flow, Tawiah Dodoo has been kept extremely busy by a hectic schedule with athletes such as Sky Academy Sports Scholar Olivia Breen and Olympic gold medallist Greg Rutherford competing at the Commonwealth Games.
The duo are also in action at the European Championships where they will be joined by another of his charges, Chijindu Ujah.
We're ecstatic because she's amazing to coach. She's running faster and faster, competing with the rest of the world and the rest of her event group and making big steps forwards
Jonas Tawiah Dodoo on Olivia Breen
The young sprinter came to prominence earlier this year after running a sub-10 seconds 100m in the Netherlands and Tawiah Dodoo believes one area that the programme has helped him with so far is dealing with the media, from whom there was much interest in Ujah after his dazzling run.
"Weirdly enough the first video interview he did was when Sky and Tony (Lester, Head of Sky Academy Sports Scholarships) came down," explained Tawiah Dodoo. "Maybe that's where the programme has helped because the first media opportunity was with Sky and that is purely because Tony made it happen.
"That was really good for him because it was a bit of a pilot and after that he had another four or five video type interviews. So having Sky down as the first, and he knew that I was already familiar with Sky, it made it a bit easier for his first time (in front of the cameras)."
It is a situation Tawiah Dodoo had to deal with himself at the launch of the CDP as he appeared live on Sky Sports News and it is away from coaching that he has benefitted most thus far.
"Just being able to visit Tony at Sky and be on set for the launch of the programme was a brand new experience for me and just as we prepare for a race by making sure we are physically and mentally prepared, I also found myself doing the same thing for the interview," he said.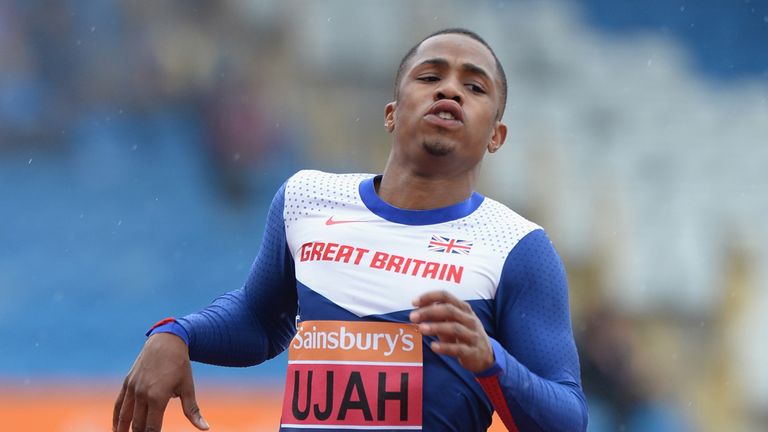 "After that it is quite difficult to talk about the impact of the programme because quite frankly, it's a very busy time of the year and I am sitting down and making plans for next but I'm yet to actually put them into place.
"But they are definitely in my reflections and my discussions with Tony Lester, more than anything - making plans for next year. Chijindu has run very fast in the 100m this year but we have others in the group who are running well.
"We're planning towards a better season next year for the 200m programme so I'm already starting to knock heads with Tony Lester, and some of the other coaches that are in my network, and starting to talk about that and think about that."
One of the biggest challenges this year has been trying to keep the likes of Breen and Rutherford in peak condition for a sustained period with two major championships coming in such quick succession.
"The majority of the workload has to be done prior," Tawiah Dodoo added. "However, in the ten days to two weeks in between the events it is important to almost reflect on the first event, see what key thing you need to work on or re-establish between the two events and then make sure you have one or two sessions that address it.
"On the flip side to that if you try to make big changes between competitions then you are bound for disaster so regardless of what I see in the first comp, I would have to stick to my guns and not make too many changes in between.
"But where I do think there is bang for my buck, I would have to roll the dice and make sure we try to address things in between the two competitions where they'll have only two really quality sessions, plus a number of recovering sessions.
"The balance is difficult and for me it's the first time I'm having to do it with Greg and Olivia. I'm almost going back to looking at the competitions as normal competitions that we would do.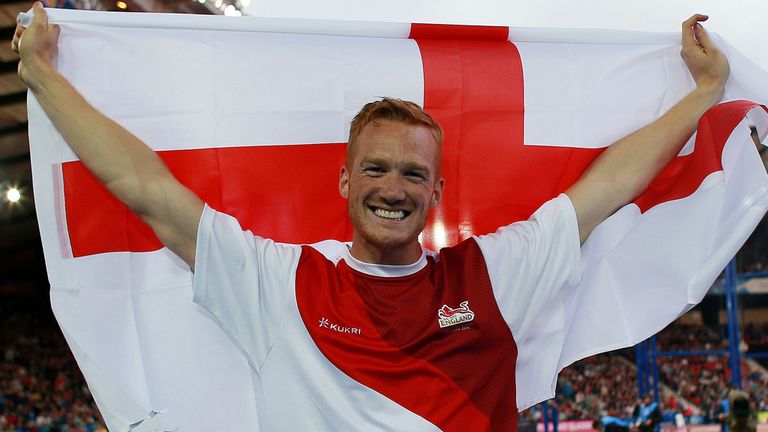 "In the past eight weeks the guys have competed with just two weeks in between so we have to look at it and say 'well, it is a major comp, but ultimately it is just another comp' so we shouldn't worry too much about the fact that it's two majors. We just have to try and treat it as normal and be ready on the day."
Confidence will certainly be high for both athletes after Glasgow. Rutherford won gold and Breen finished fourth despite only taking up the long jump over the winter. Unsurprisingly then, Tawiah Dodoo and his team have been thrilled with the Paralympian, who will compete in her main event - the T38 100m - at the IPC European Championships.
"We're ecstatic because she's amazing to coach," enthused Tawiah Dodoo. "So even if she was running slow and not jumping far we'd still be really happy with her, but she's running faster and faster, competing with the rest of the world and the rest of her event group and making big steps forwards.
"The Anniversary Games in London was a really good event for her because she executed a really good start and climbed out of it. Then she was in the lead and wasn't used to being in the lead, so that was a bit of a reality check for her, that being in the lead is very different to when she's chasing.
"We're very, very happy with her progress and again it's the first year for her (under Tawiah Dodoo's coaching), it's a practice year, it's us getting to know her body and we're really optimistic about the next two years."
After the Europeans, the season begins to wind down but there will be no resting up for Tawiah Dodoo as he plans to take full advantage of the resources that the CDP gives him access to during the off-season.
"The next three months? We always want to increase the intensity and volume of training, but we have to be aware of how the body recovers and responds," he said.
"So my priority over the next couple of months is having in place some recovery and regeneration monitoring tools to better understand how Olivia deals with training. How does it affect her system and how quickly does she recover from it? Further to that is finding out what we can do to help her recover quicker."