MLB: Madison Bumgarner in red-hot form to give San Francisco a 2-0 World Series lead
Madison Bumgarner made a stunning return to the rotation to lead San Francisco to a 2-0 World Series lead over Detroit.
Last Updated: 26/10/12 8:52am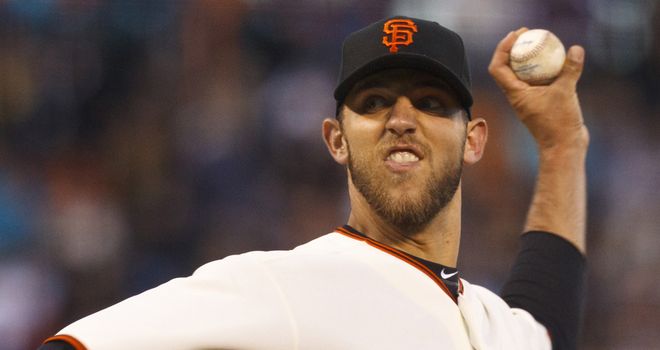 The left-hander was banished to the bullpen after two poor post-season outings but he proved to be almost unhittable in seven innings as the Giants took Game Two at AT&T Park 2-0.
Bumgarner allowed just two hits in seven innings, striking out eight Detroit batters, and Santiago Casilla and Sergio Romo pitched hitless innings from the 'pen to secure the victory.
Doug Fister was the unlucky loser for the Tigers as he made it three straight superb starts, battling back after being hit in the head by a Gregor Blanco line-drive, but a single run given up early in the seventh inning would come back to haunt the American League champions.
Fister gave up a single to Hunter Pence to open the frame and, after Fister was relieved by Drew Smyly, Pence came around to score when Brandon Crawford grounded into a double play.
Smyly gave up a second run in the bottom of the eighth when Pence's sacrifice fly plated Angel Pagan, and with the Giants pitchers in such good form that would prove enough for the home side, who are looking to win the World Series for the second time in three seasons.
"It definitely feels a whole lot better than having our backs against the wall," Bumgarner said. "But you can't relax. We've got to keep pushing."