Ryan Vogelsong pitched a great game as the San Francisco Giants continued to dominate the World Series
The San Francisco Giants are one win away from claiming the World Series after beating the Detroit Tigers 2-0.
Last Updated: 29/10/12 7:55am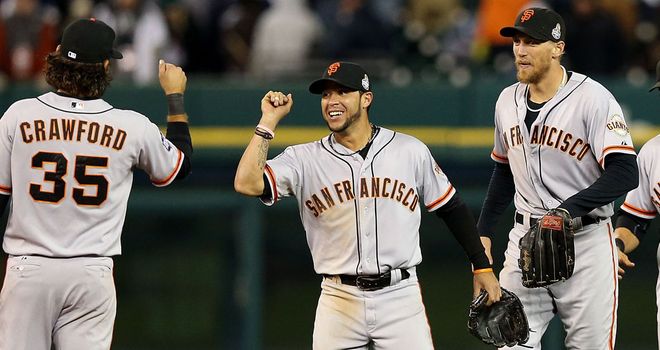 The Giants used another virtuoso pitching display, this one from Ryan Vogelsong, to shut the Tigers out for the second game in a row and remain on course for a second title in three years.
Vogelsong has been superb in the postseason so far and allowed just five singles over five and two-third innings, aided by two inning-ending double plays in the first three innings.
Then, in the fifth, the Tigers had the bases loaded with one out, but Quintin Berry struck out and Vogelsong then got a huge out when Triple Crown winner Miguel Cabrera popped up to short.
Two outs later, the in-form pitcher gave way to relievers Tim Lincecum and Sergio Romo, who did not surrender a hit as they closed out the win.
Anibal Sanchez pitched a good game for the Tigers but took the loss, giving up six hits and two runs while striking out eight in seven innings.
The Giants scored both of their runs in the second inning on an RBI triple by Gregor Blanco and a run-scoring single by Brandon Crawford.
San Francisco will now bid for a series sweep on Sunday and Matt Cain will be on the pitchers' mound for them, while Max Scherzer will try to keep the Tigers in contention.