San Francisco star Marco Scutaro signs new three-year deal
National League Championship Series MVP Marco Scutaro has agreed a $20m three-year deal to stay at San Francisco Giants
Last Updated: 05/12/12 8:34am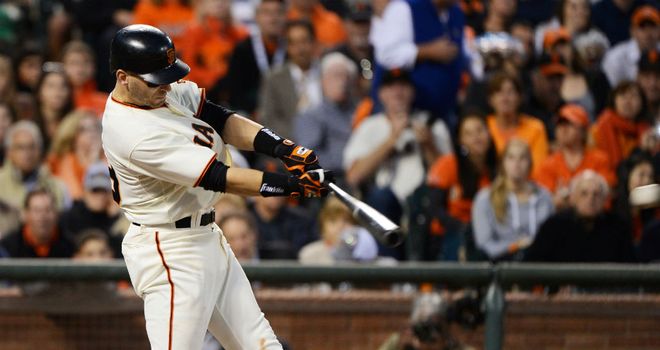 The 37-year-old second baseman arrived at San Francisco in a mid-season trade with Colorado and he was one of the stars of the show as the Giants claimed their second World Series in three years.
Scutaro batted .362 with 44 RBIs in his 61 regular season games with the Giants, then he raised his game when it mattered most during the post-season.
Scutaro is the third free agent retained by San Francisco as they keep their championship core intact.
The team also agreed to contracts with pitcher Jeremy Affeldt and outfielder Angel Pagan.