MLB: Boston Red Sox continue their fine start to the new baseball season
The Boston Red Sox made it two wins from two at the expense of the New York Yankees on Wednesday.
Last Updated: 05/04/13 7:47am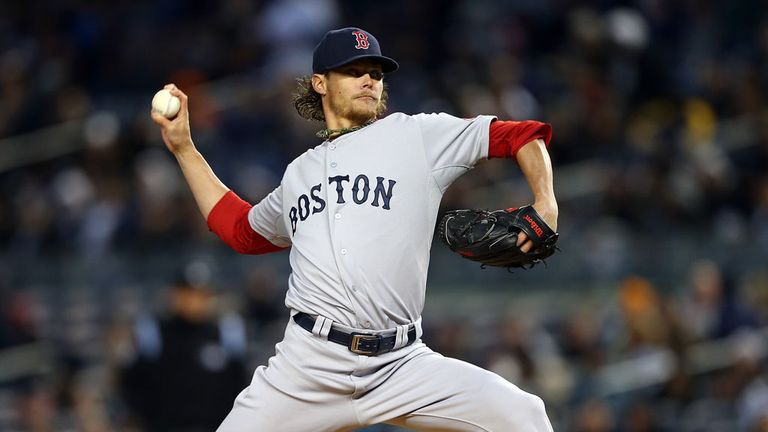 Having rolled to an 8-2 win on their opening day, Boston followed that with a 7-4 victory after taking an early hold on the game with a 6-0 lead by the end of the third inning.
Clay Buchholz allowed only one run in seven innings to give Boston the platform for their success.
Matt Joyce hit a walk-off home run bottom of the ninth inning to earn the Tampa Bay Rays an 8-7 win over the Baltimore Orioles, and for a second straight night the Houston Astros failed to make the scoreboard, losing 4-0 to the Texas Rangers.
Home runs from Adam Dunn, Tyler Flowers, Dayan Viciedo and Alexei Ramirez guided the Chicago White Sox to a 5-2 win over the Kansas City Royals, while elsewhere in the American League the Minnesota Twins toppled the Detroit Tigers 3-2 and the Cleveland Indians won by the same margin after 11 innings against the Toronto Blue Jays, Mark Reynolds with the deciding homer.
The Oakland Athletics shook off their sluggish start to register a win at the third attempt, as home runs from Jed Lowrie and Chris Young helped to deliver a 6-2 win over the Seattle Mariners, who lost for the first time.
National League
In the National League, Pablo Sandoval and Hunter Pence both went deep as reigning World Series champions the San Francisco Giants beat the Los Angeles Dodgers 5-3 to edge their three-game series two wins to one.
The Philadelphia Phillies made merry in Atlanta with a 9-2 win over the Braves, earned on the back of home runs from Justin Upton, Jason Heyward and Evan Gattis.
The New York Mets enjoyed an 8-4 win over the San Diego Padres, aided by home runs from Lucas Duda, John Buck and Ike Davis, and a standout game from Matt Harvey who pitched seven scoreless innings.
The Washington Nationals and Pittsburgh Pirates each posted 3-0 wins, at the expense of the Miami Marlins and Chicago Cubs respectively, while the Colorado Rockies overcame the Milwaukee Brewers 7-3.
The Arizona Diamondbacks needed 16 innings before they finally edged out the St Louis Cardinals 10-9.
Brandon Phillips' three-run homer in the fourth inning edged the Cincinnati Reds towards a 5-4 home win against the Los Angeles Angels, in the night's interleague game.