MLB: David Price hoping to stay in Tampa Bay after signing one-year deal
David Price and the Tampa Bay Rays have avoided arbitration after agreeing terms on a $14m one-year contract.
Last Updated: 17/01/14 12:08pm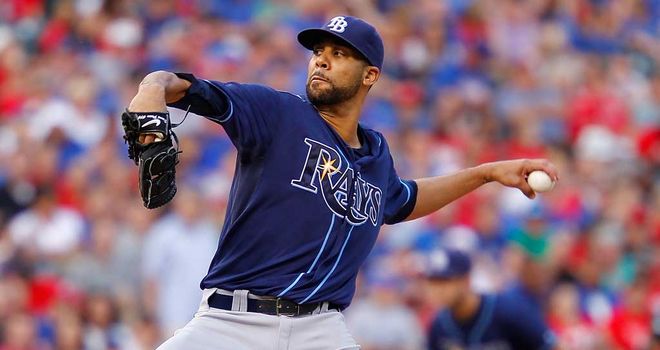 The left-handed pitcher, a three-time All Star selection, has been subject of trade rumours for much of the off-season.
Although the deal makes it more likely Price will spend the 2014 season in Florida, it does not give him complete assurance that a trade will not be executed before Opening Day.
The 2012 Cy Young Award winner's future will most likely hang on the whereabouts of Japanese pitcher Masahiro Tanaka, with a number of teams pinning their hopes on signing the highly-prized import.
Those who miss out on Tanaka's signature could well look to Price, with the Rays having had to break their single-season salary record to retain him.
"Hopefully I can stay here for a while. My mindset hasn't changed. I wanted to stay here. Everybody knew that," Price said.
"I think it's kind of worked out well for me to come back. That's what's going on right now. Hopefully not too much changes.
"If everybody thought that we were moving forward as a team then I get traded in Spring Training, I don't think anybody would be too happy about it.
"On paper right now, I feel like we have a very good team. Hopefully we can make some kind of run and then let something happen.
"If we can have this team that we have right now on paper and everybody stay healthy and produce the type of team that we can all produce, I think we can do something special.
"I want to be a part of it. I think we're going to have a really good season this year. I would like to see what would happen, and hopefully I'm there for the duration of it."