MLB: Los Angeles Angels coach Don Baylor breaks leg in freak incident
Los Angeles Angels coach Don Baylor suffered a freak injury before the start of their Opening Day clash with Seattle.
Last Updated: 01/04/14 9:47am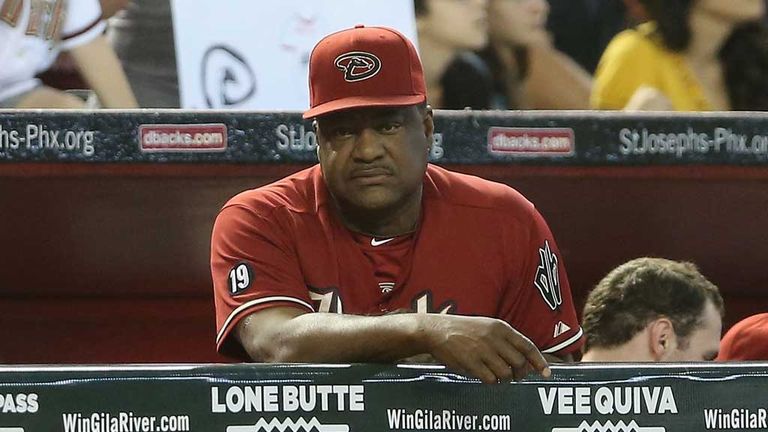 Hitting coach Baylor broke his right leg catching the ceremonial first pitch of the game, thrown by retiring Angels legend Vladimir Guerrero.
Guerrero was smiling broadly as he left the mound to collect the ball from Baylor, who had scrambled around in the dirt to get to his low pitch, but it soon became clear the 64-year-old was seriously injured.
Baylor was making his return to the Angels after a spell as hitting coach for the Arizona Diamondbacks - he previously played six seasons with the California Angels and won the American League MVP in 1979 while with them.
He will have surgery on Tuesday to repair his fractured right femur and there is no timetable for his return to the club.
"Our thoughts and prayers are with Don," Anaheim manager Mike Scioscia said. "I've never seen anything like that."
Guerrero had signed a one-day contract with the Angels to bring an end to his career as a member of the team - he hit 449 home runs and was a nine-time All-Star and has a possible trip to the Hall of Fame in his future.
Things did not go well for the Angels once their opening game started either, as they slumped to a 10-3 defeat by the Seattle Mariners.
The Angels led 3-1 after five innings but Kyle Seager, Mike Zunino and Abraham Almonte batted in runs before Justin Smoak hit a three-run homer in a six-run ninth inning to seal victory for the Mariners.