MLB: Albert Pujols reaches 500 home run landmark
Albert Pujols has become the 26th member of baseball's 500 home run club.
Last Updated: 23/04/14 7:14am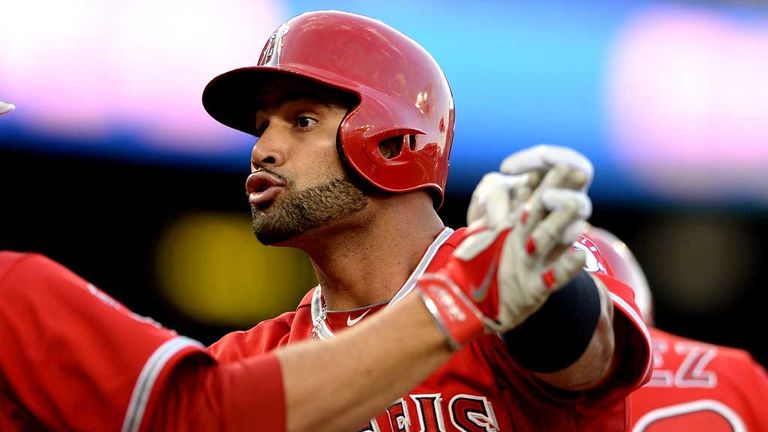 The Los Angeles Angels first baseman became the first player to reach the milestone with two home runs in the same game, going deep twice in their 7-2 win over the Nationals in Washington.
He started things off with a three-run shot off rookie Taylor Jordan in the first inning and the same pitcher provided him with his 500th in the fifth.
Pujols, who hit more than 400 of his home runs as a member of the St Louis Cardinals, is the first player to pass 500 homers since Gary Sheffield reached the landmark in 2009.
The 34-year-old, a nine-time All Star, has already hit eight home runs this season after his 2013 campaign was wrecked by a foot problem.
"I was pretty emotional running the bases and when I ... looked at all these guys coming out, it was hard," Pujols said.
"But I just told them, 'We've got a game to win.'
"I knew this year it was going to happen, whether it was tonight, tomorrow, two months from now. So my goal was just to prepare myself every day to try to help this organization win."