The LA Lakers after axing coach Mike Brown beat the Warriors 101-77
The Los Angeles Lakers responded to the axing of coach Mike Brown by sweeping past the Golden State Warriors 101-77.
Last Updated: 10/11/12 2:07pm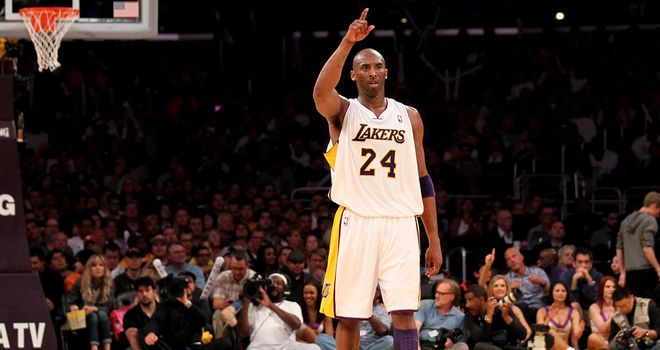 After a close first quarter, the Lakers turned on the power with Kobe Bryant scoring 27 points, much to the delight of the home crowd.
Having fired Brown earlier in the day after starting the season 1-4 and losing all eight pre-season games, the Lakers displayed new vigour and style under interim coach Bernie Bickerstaff.
The home fans, however, made no secret of who they wanted to fill the vacant position, chanting "We want Phil" throughout the night in reference to former coach Phil Jackson who helped the Lakers to five of their 16 championships.
"We just had to focus on our execution. It was about coming out and playing hard," said Bryant. "We really just went out there and played almost like a pick up game.
"We opened up the floor and when we had the opportunity we actually ran some of the Princeton stuff in terms of flair picks and back picks and things of that nature but we really just tried to read each other and react."
Pau Gasol stepped up for the home side in support of Bryant's scoring efforts, pulling in 16 rebounds and scoring 14 while bench man Jordan Hill contributed 14 points also.
"Pau was fantastic," Bryant added. "He's so talented he can come out and coast to a 20 points and rebound game but we need this intensity."