Tony Parker leads charge as San Antonio return to winning ways
The San Antonio Spurs overcame an early injury to Manu Ginobli to beat Boston Celtics 103-88.
Last Updated: 16/12/12 7:56am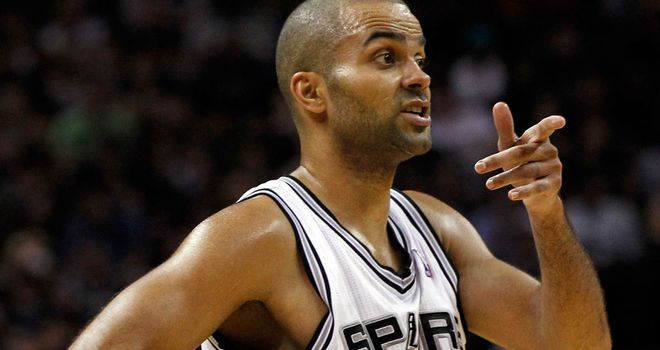 All five divisional leaders in action were victorious on Saturday night, the Spurs - who had lost their previous two games - joining New York, Miami, Chicago and the Los Angeles Clippers.
Tony Parker led the way with 22 points and eight assists and Gary Neal added 20 for the Spurs who lost Ginobli to a bruised left thigh when he ran into an opponent on a screen late in the first quarter.
Paul Pierce and Jason Terry each scored 18 points for Boston who were very much in the game until the final quarter when the Spurs took control with a 19-6 surge.
Kevin Garnett (13), Courtney Lee (11), Jeff Green (10) also put up double figures on the scoreboard in a solid team effort.
"We were able to just keep the tempo going," Neal said.
"I think our legs were a little fresher and we were able to keep the tempo pushing forward and knock down some shots."
Starting forward Paul Pierce and bench player Jason Terry contributed 18 points each for the Celtics (12-11), but they fell short of claiming a sixth successive victory in San Antonio.
The Celtics have been the only visiting team to do well in San Antonio against a Spurs team boasting an impressive 72-12 record in the regular season at the AT&T Center since the start of the 2010-11 campaign, including a 8-2 mark this season.
"The home court advantage played big for us today, especially with Boston coming off a game last night," Neal added.
"It's always an advantage to play at home. When you make your shots the crowd gets involved and you get your adrenaline going."