FIBA hit out at UK sport of decision to cut off funding to British basketball
World basketball chiefs are "very frustrated" by UK Sport's decision to cut off funding to Britain's national teams.
Last Updated: 15/01/13 4:49pm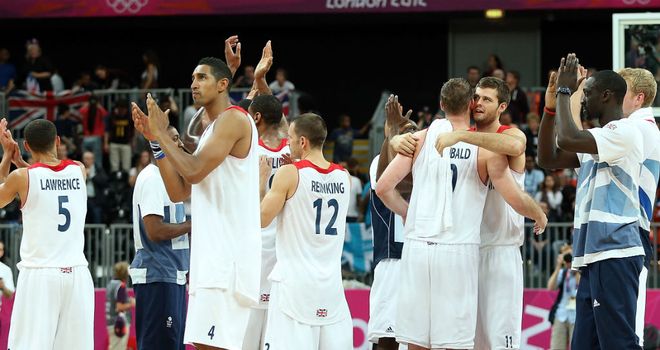 British Basketball was told in December it would receive no funding ahead of the Rio Olympics in 2016, having received £8.6m in the run-up to London.
FIBA secretary general Patrick Baumann says the decision wrecks several years of hard work in the run up to the 2012 Olympics by the men's and women's teams.
They only won one game out of 10 between them, but many observers say they did well simply to be playing there at all given that they were only set up six years ago.
"We are certainly very frustrated that the efforts of the basketball family have to come to a stop because of this decision of UK Sport," Baumann said.
"I think (British Basketball) had done extremely well and the team were very competitive during the Olympics.
"Maybe the end results don't reflect that but if you saw the game both the men and women were very competitive to get there and put in that kind of performance, and their achievement deserves the chance to go on and try to go to future World Cups and Olympic Games."
Without funding from UK Sport, Baumann believes British Basketball's good work to date would be undone and the program set back several years.
"It would be a waste of resources and time," he said. "Whether you can recover from a blow like this depends on how quickly you can refinance yourselves, but in this climate it is very difficult to do.
"We've worked with British Basketball since day one," he added. "We've supported them when times were good and now we will be there when times are difficult."