BBL: Newcastle go second in the table after Sunday's victory over Manchester
Newcastle Eagles moved back up to second in the BBL as their offence over-ran the winless Manchester Giants 112-98.
Last Updated: 13/10/13 9:40pm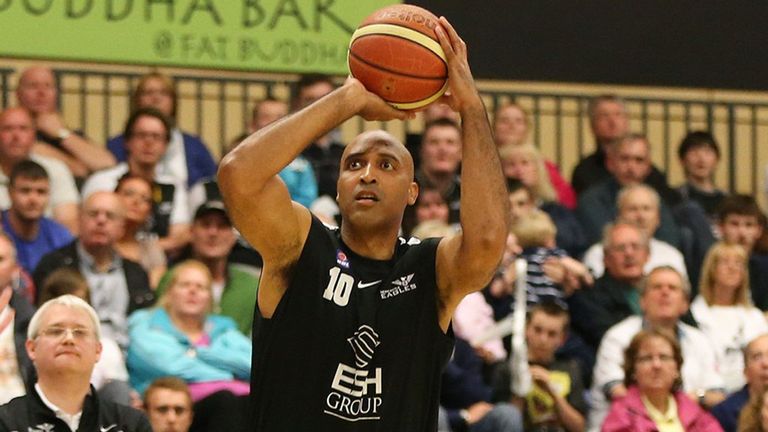 Malik Cooke poured in 32 points as Newcastle put up triple figures for the third time in five games this season.
Giants trio of Stefan Gill, James Jones and Rob Marsden combined for 70 points, but the bench players brought only three points in an up-tempo game.
Surrey United are also without a win on the board after going down 100-79 to Durham Wildcats.
Having started the second period with a six-point deficit, United soon found themselves behind by double digits, as Wildcats finished the half ahead 62-40, with the second half being just a formality.
Durham's Devin Ginty was the top-scorer of the game with 28 points, making seven long-range shots, while RJ Evans and Mike Allison added 18 points each.
Great Britain captain Drew Sullivan had 19 points to lead Leicester Riders to a 78-43 victory over the struggling Cheshire Phoenix, moving the Riders up to fourth.
Trailing by 18 points at the half, Phoenix soon found themselves in an even more difficult situation after Riders went on a 17-0 run in the third period to increase the gap to 61-28 and decide the outcome of the game.
Andrew Sullivan had a game-high 19 points and nine rebounds for the visitors, Anthony Downing scored 13, while Jay Cousinard added 11 points.
Plymouth University Riders outscored Glasgow Rocks 29-13 in the third quarter en route to an 89-73 victory.
Donald Robinson finished the game with 30 points for the winners, Shane Walker had a double-double of 19 points and 10 rebounds, while Matt Pressey chipped in with 14 points, seven rebounds and four assists.