NBA: San Antonio Spurs' Gregg Popovic named Coach of the Year
Gregg Popovich of the San Antonio Spurs has been voted NBA Coach of the Year for the third time.
Last Updated: 22/04/14 6:09pm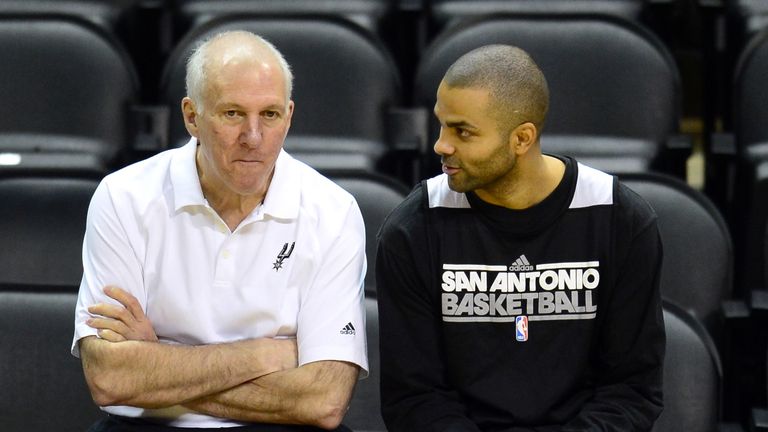 Popovich's Spurs posted the NBA's best record at 62-20 to secure homecourt advantage through the postseason.
It is the second time in three years he has scooped the award, and the third time in all. He is only the third man to win the award three times, joining Don Nelson and Pat Riley.
After steering the Spurs to a 15th successive season with 50 or more wins, Popovich totaled 380 points, including 59 first-place votes, from a panel of 124 sportswriters from the United States and Canada.
Phoenix Suns first-year coach Jeff Hornacek was second in the voting with 339 points, including 37 first-place votes, followed by Tom Thibodeau of the Chicago Bulls, who tallied 159 points.
The Spurs have been a model of consistency under Popovich. They were the only team to record 30-plus wins both at home (32-9) and on the road (30-11).
They have bounced back superbly from last season's heartbreaking defeat to Miami Heat in an epic, seven-game NBA Finals.
San Antonio led the NBA in points per game differential at 7.8, having averaged 105.4 points per game while giving up 97.6, and recorded a 19-game winning streak that tied for fifth-longest ever in the NBA.
Popovich presided over a balanced roster, with French point guard Tony Parker leading the team with a 16.7 scoring average and 29.4 minutes played per game.