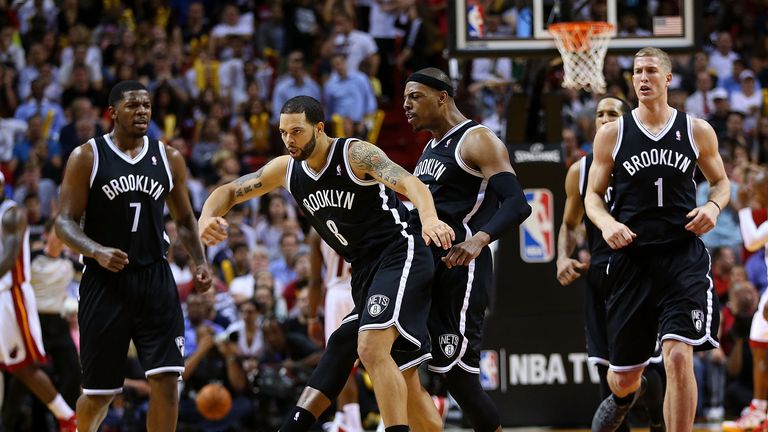 The Brooklyn Nets held off a Toronto Raptors fightback to claim a 2-1 lead in the NBA play-offs.
The Nets led by 15 points going into the final quarter but in the end breathed a sigh of relief as the buzzer went with them 102-98 to the good.
DeMar Derozan scored 30 points for the Raptors but his efforts proved in vain.
Washington Wizards also lead Chicago Bulls 2-1 in the series despite the Bulls seeing them off 100-97 on Friday night.
Mike Dunleavy landed 35 points at the Verizon Centre with Jimmy Butler chiming in with two key three-pointers in the final quarter.
Friday's final game saw James Harden nail 37 points to help Houston Rockets to a 121-116 overtime win that gets them back to 2-1 down in their series with Portland Trail Blazers.