NBA: LeBron James confirms return to hometown team Cleveland Cavaliers
Last Updated: 11/07/14 6:20pm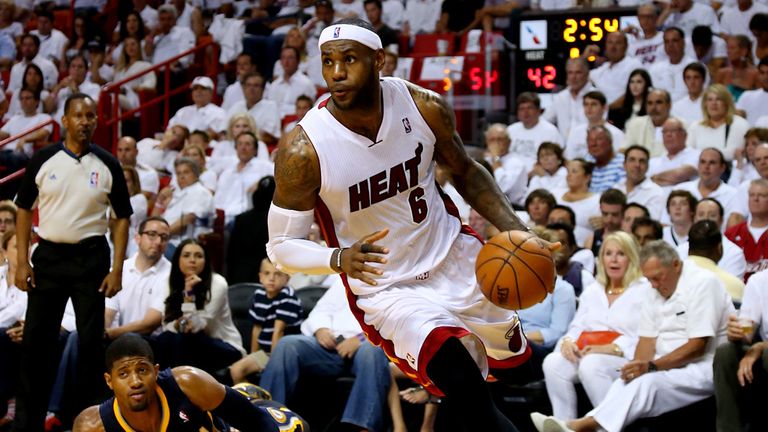 LeBron James is to return to the Cleveland Cavaliers four years after spurning his hometown club to join the Miami Heat.
James spent his first seven years in the NBA at the Cavaliers before moving to Florida, where he reached the NBA Finals four times, winning two championships.
He told Sports Illustrated: "Before anyone ever cared where I would play basketball, I was a kid from Northeast Ohio. It's where I walked. It's where I ran. It's where I cried. It's where I bled. It holds a special place in my heart. People there have seen me grow up.
"I sometimes feel like I'm their son. Their passion can be overwhelming. But it drives me. I want to give them hope when I can. I want to inspire them when I can.
"My relationship with Northeast Ohio is bigger than basketball. I didn't realize that four years ago. I do now."
The four-time NBA MVP, who is from Akron, Ohio, confirmed the news on Twitter with the words "I'm coming home."
 Heat managing general partner Micky Arison wrote on Twitter: "I am shocked & disappointed in today's news. However I will never forget what Lebron brought us for 4 years. Thanks for memories."