The best of US sport: Sharpie 500, Super Bowl, Game Sevens and March Madness excite us
Alex Ferguson on why little can match a day at the ball game...
By Alex Ferguson
Last Updated: 04/07/14 3:27pm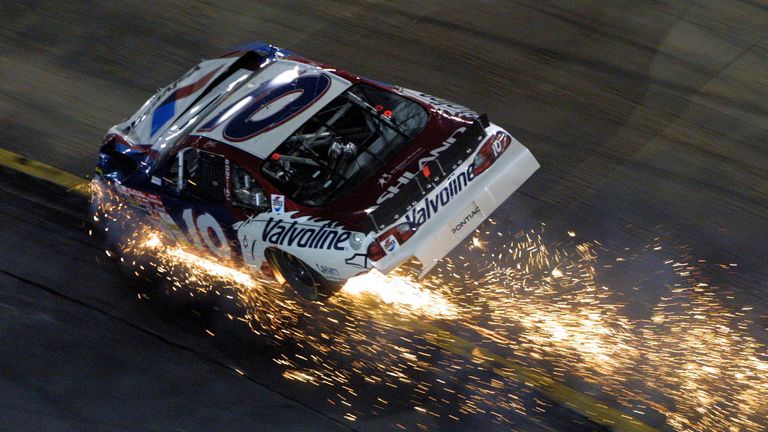 It's July 4, which can only mean one thing: United States' Independence Day!
Our US sportswriter Alex Ferguson names the top 10 things he loves about US sports to help Americans, ex-pats and 'merica lovers through the holiday...
Happy Fourth of July, America!
While you will be celebrating with high-fives, fireworks, and lessons to your kids on how you beat the bloomin' British all over the park, we here in Britain will be lying in the sun and watching on from afar.
Anyway, yours truly wouldn't be writing an article like this if I didn't love your sports, so here's 10 great things about US sports.
If I've missed something, it's because it was either a) a close battle or B) I forgot something.
It's likely be B)…
1) Your university kids play sports
Why is this top on the list? Easy. There aren't many countries in the world, if any, where you can effectively get a university scholarship to play a sport – sometimes in front of tens of thousands – as well as a four-year education. They might even get PAID on top of all this for the privilege, too, if the courts have their way! As an attendee of an American college for two years and many college sports games, as well as subsequent college games thereafter, there's nothing like the college sports event. Hence why other college sports bits and pieces make this list, too.
Note to journos: get prepared to drink a lot and write endlessly about not a lot for the week preceding it.
Fergie on the Super Bowl
2) The Super Bowl
A long, brutal season ends with an event that reminds you why you love the NFL: The Super Bowl. Not only is it an event on the field, but it's an event off it, too. Note to journos: get prepared to drink a lot and write endlessly about not a lot for the week preceding it. Oh, and if you can get the chance to watch the US NFL ads…do. They are amazing (and sometimes the best thing about the game).We broadcast it here on Sky Sports (capping a season where we show you a-million-and-one NFL games including the play-offs!).
3) We Love Our Game Sevens
We love the fact that even to get over the first round of some of your play-off series, one side has got to beat the other in a best-of-seven series. That sets up a brutal, exciting schedule. And when the two sides go toe-to-toe for all seven games of the final series, it's something to watch. Baseball hasn't had a Game Seven in a while, while the NBA had a thrilling one to cap the 2012-13 season. The most exciting Game Seven we've ever been to? The 2003 American League Championship Series at Yankee Stadium. The Yankees won with a walk-off home run from a guy called Aaron Boone. Unreal.
4) The roar of your engines
The Indy 500 is still one of the most exciting races on motorsport's calendar, to go with the Daytona 500, the Super Bowl of NASCAR which ironically starts the season (the second Daytona race is always on Independence Day weekend). Americans love their motor racing, and it's quite the event. Our favourite event is the Food City or Sharpie 500 at Bristol. It's a half-mile track, which means that the 43 cars buzzing around it for 250 laps make for an exceptionally exciting – and loud – race. You can take your own booze along, too. But get there early, people! There's nothing like hearing the announcer saying "Gentlemen, start your engines", and listening to the crowd roar and lift their caps to honour the gladiators as they start up their chariots, drowning everything else in noise. Wow. My heart's beating right now just thinking about it!
5) Different terms for 'last minute winner'
We love you, America. We love it that a last-gasp touchdown is called a 'Hail Mary'. We love it that the home run or hit to win a game is called a 'walk-off'.
6) You know how to immortalise your heroes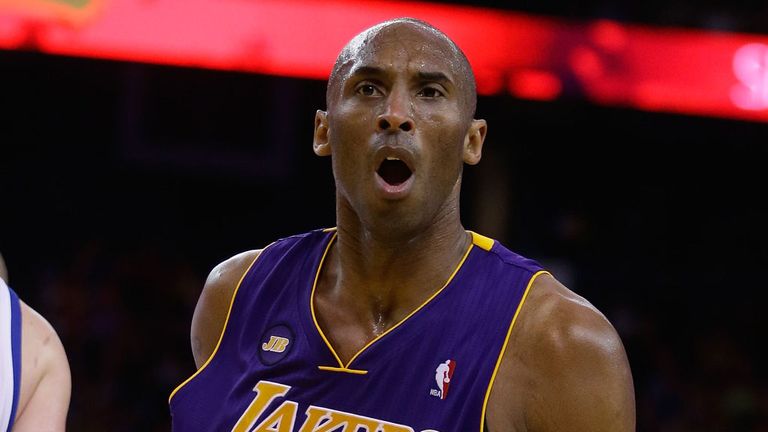 America knows how to immortalise its sporting heroes. If a player's had a really good career, people say: "He's a first-ballot Hall of Famer", and there's no argument against the likes of Kobe or Peyton getting in. But the arguments start after that, and that's a lot of fun. Most of the time, the Hall of Fame guys get it right, but seriously, put Pete Rose in the Baseball Hall of Fame already… he was one of the greatest hitters whoever lived.
7) An afternoon's baseball game
We love an afternoon baseball game in the sun. There's nothing lovelier on a summer's day than sitting in the sun (or the shade if it's the height of summer) with the legs out, supping a cold beverage, and watching nine innings of baseball roll around. Everyone gets up during the seventh inning to sing 'Take Me Out To The Ballgame', and it's really lovely. And bring along a glove so you can catch a foul ball or home run! It's a souvenir and a half! Our favourite scene during the afternoon's baseball game? The father taking the daughter to the game. We don't see too often at cricket.
8) Your college football games are an event.
If you haven't been to a game down in the South 'SEC Country', then you have to go. The game isn't just an event, it's everything. Women dress in cocktail dresses. Men do it in bow ties. Bourbon at eight in the morning is acceptable. Talking about the party and the game in equal measure is incredibly important. If you're lucky enough to be friends with people hosting a pre-game party (called a 'tailgate'), then you'll make 20 friends in quick-time. Southerners are just like that. And they are quite happy to argue about college football and insist the SEC is The Best Conference In The World until the cows come home. Our personal tips on the SEC list? Sanford Stadium in Athens, Georgia, and Tiger Stadium in Baton Rouge, Louisiana. And at night (when the team's playing well), Neyland Stadium at the University of Tennessee's pretty damned spectacular, too. But if you're not in the South, don't worry. Football on a Saturday is quite the tradition all over the country. And if it's a big game, the atmosphere's incredible… particularly at stadiums like Beaver Stadium at Penn State (Pennsylvania), home to the 110,000-strong 'white out'. And if you're in Dallas during the time of the State Fair, get a ticket to the Texas-Oklahoma game… one of college football's greatest traditions.
We love that effectively corporate America closes down on the first Thursday and Friday for the first round, because, you know, everyone's watching 'ball'.
Alex Ferguson on March Madness
9) March Madness
It's a tournament where we ALL cheer on the underdog, we scream – even louder than usual – at the last-second winners, and all CAN'T BELIEVE THAT JUST HAPPENED (we're looking at you, University of Kentucky). We love that everyone, everywhere has got an opinion on who's going to win the 64-game NCAA college basketball tournament. We love that effectively corporate America closes down on the first Thursday and Friday for the first round, because, you know, everyone's watching 'ball' and really doesn't want to talk to you right now. But they'll quite happily tell you who they think is going to win it all.
10) The Welcome
But most of all, we love the welcome that you get given in (most) of America's stadiums. Americans LOVE to hear that you're from Britain, and you're here, watching their sports. As long as you're rooting for the right team.  Or, as a friend of mine said during collegiate football games, "always root for the party". It's easier that way.
Here's our top 10 stadiums to visit:
1) Wrigley Field (Chicago)
2) Beaver Stadium (Penn State University, State College, Pennsylvania)
3) Sanford Stadium (University of Georgia, Athens, Georgia)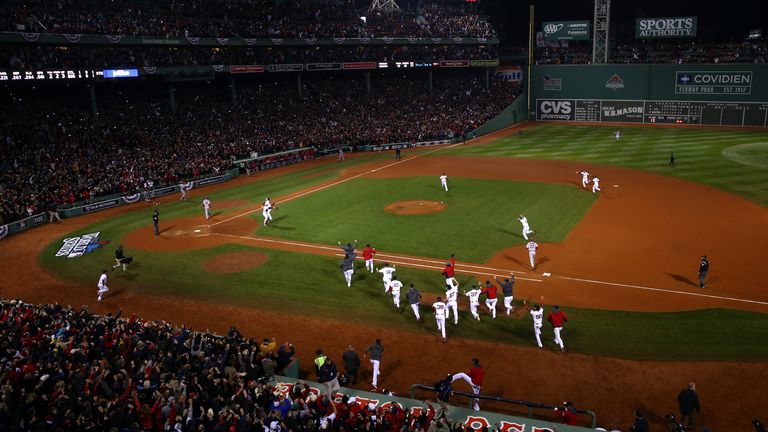 4) Bristol Motor Speedway (Bristol, Tennessee, NASCAR)
5) Fenway Park (Boston)
6) Tiger Stadium (Louisiana State University, Baton Rouge, Louisiana)
7) Martinsville Speedway (Martinsville, Virginia, NASCAR)
8) University of Phoenix Stadium (Glendale, Arizona, NFL)
9) Madison Square Garden (New York City)
10) Yankee Stadium (New York City)