British Basketball League: Newcastle Eagles still perfect after beating Manchester Giants
Newcastle Eagles maintained their perfect start to the BBL season by securing a 91-82 win over Manchester Giants.
Last Updated: 06/10/12 12:34pm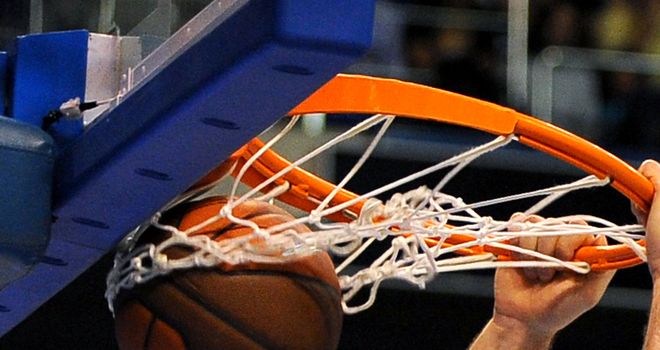 Joe Chapman and Charles Smith led the way with 20 points each for the Eagles, who keep top spot in the league standings with the win.
David Watts grabbed 26 points for the Giants while Stefan Gill and David Aliu, who also grabbed 10 rebounds, chipped in with 20 and 12 points respectively.
The Eagles came on strong in the second quarter and had earned a comfortable 50-35 lead at the half, but the Giants hit back after the interval.
Although Newcastle were given a scare as Manchester closed to within one point with four minutes left, the current BBL champions eventually came through to close out the victory
The other match on Friday saw London Lions secure their first win of the season as they defeated Surrey Heat 95-91.
Tayo Ogedengbe inspired the victory with an impressive haul of 27 points, while Duane James notched 25 points and 10 rebounds.
The Lions led for the vast majority of the game but the contest was not killed off until the final seconds when Nuno Pedroso sank two crucial free throws.